Bombardier has completed the acquisition of 100% of an aircraft service centre in Berlin, buying out partners amid a broader effort by the Canadian company to expand its aircraft service business.
Montreal-based Bombardier has purchased "all the issued and outstanding shares" of the service centre from former partners Lufthansa Technik and Luxaviation Group-owned ExecuJet Aviation Group, it said on 4 January. The deal was originally announced in September.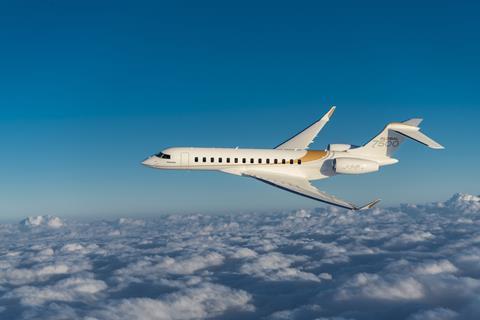 Previously, Bombardier had owned 29% of the facility, Lufthansa Technik had owned 51% and ExecuJet had owned 20%, according to Lufthansa Technik's website.
Located at Berlin Brandenburg airport, Bombardier calls the site its "Berlin Service Centre". The facility had been called Lufthansa Bombardier Aviation Services.
The site was established in 1997, encompasses about 15,000m sq (160,000ft sq) of space and employs 240 people, Bombardier says. The centre was the first site in Europe to maintain Bombardier's Global 7500.
The move gives Bombardier "a wholly owned service centre in Berlin" and enables it to "further expand its worldwide customer-support footprint", the company says.
The facility will support Learjets, Challengers and Globals operated by customers in Africa, Europe, the Middle East and Russia.
The Canadian company's other recent service expansions include the creation of a new site in Melbourne, Australia, and expansions in Singapore and London.