Manufacturers of business and private aircraft avoided the worst of the turbulence endured by their commercial counterparts during the height of the Covid-19 crisis. Shipments in the second quarter of 2020 were down less than 25% on the same period last year, according to the latest figures from the General Aviation Manufacturers Association.
While the drop is marked – several OEMs were forced to make job cuts as international flight bans and stay-at-home orders took effect around the world – the numbers suggest the industry has so far had a relatively soft landing compared with Airbus, Boeing and other airliner manufacturers, which have seen deliveries fall sharply as passengers stop flying and airlines ground entire fleets.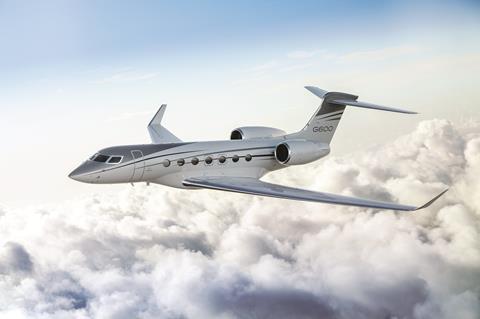 GAMA's third-quarter figures, published towards the end of the year, may reveal more about the sector's resilience and medium-term confidence – many operators will have already committed to deliveries in quarter two that were hard to cancel or defer as the pandemic took hold. Nervousness might have more of an impact on deliveries in the second half – as well as new aircraft orders.
However, the numbers of deliveries in the second quarter – 489 compared with 626 in 2019 – and their billed value, down from $5.58 billion in the same period in 2019 to $4.55 billion this year, show that the industry has managed to keep the revenue taps running. For the first half of the year, deliveries fell from 1,137 units in 2019 to 893, while billings were down 20.2% to $7.9 billion.
Proportionally, jets – the highest-value segment by far for manufacturers – decreased the most, with 130 deliveries in the second quarter, compared with 192 last year. That follows a 15% increase in jet deliveries to 809 for the whole of 2019. Turboprop shipments were down 28 units at 81, while a total of 278 piston aircraft were handed over, compared with 325 in the second quarter of last year.
While it is misleading to read too much into a single quarter's delivery totals, particularly when travel restrictions vary from country to country, among the big-jet manufacturers, Gulfstream had a solid April to June – its 32 shipments were actually one up on the same period in 2019. Canada's Bombardier, on the other hand, saw its deliveries fall from 35 to 20, while Dassault – which reports only every six months – notched just 16 shipments in the first half, a one-unit reduction over the same period a year earlier.
Embraer too had a difficult second quarter, with 13 deliveries, compared with 25 in 2019, while Textron Aviation – which includes the Beechcraft and Cessna brands and whose numbers include small pistons to the super-midsize Citation Longitude – saw a modest drop, from 117 units to 98. Honda Aircraft, which delivered 10 HondaJets in quarter two of 2019, shipped just two of the light twins between April and June this year.
Gama president and chief executive Pete Bunce says it "should come as no surprise" that the pandemic badly hit the general aviation industry in the second quarter as harsh limits on travel were imposed. He praises the work of manufacturers and their suppliers in implementing new production protocols that have "resulted in very few virus transmission incidents".
Bunce notes that US domestic business aviation flight activity is now at 85% of pre-pandemic levels, while piston, turboprop and rotorcraft movements have increased. He attributes this to travelers "[exploring] the utility of general and business aviation for the first time, which we hope will translate into future customers for the incredible and versatile products our industry has to offer".