Ten business aviation groups have launched a campaign to raise awareness of so-called grey charters, where private aircraft are used for on-demand or "air taxi" flights.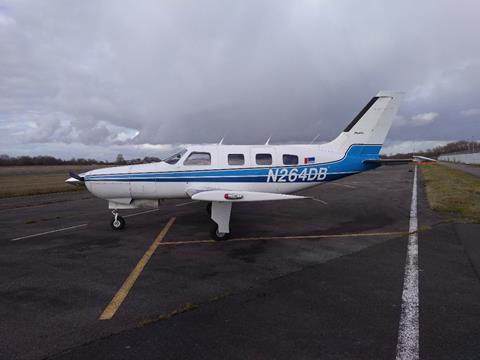 The organisations – which include the National Business Aviation Association and its counterparts in Africa, Asia, Europe and the Middle East, as well as the Air Charter Association (ACA) in the UK and the US National Air Transportation Association – say the practice is "placing at risk the safety of unwitting passengers and hurting the economic health of approved charter operators".
The coalition – called the Air Charter Safety Alliance – plans to "initiate an online educational campaign" to warn the wider industry and the public of the "dangers of illegal charter". It hopes that the publicity effort will also encourage individuals to report grey charter activities and "hopefully dissuade those seeking to compromise safety for profit".
Dave Edwards, chief executive of ACA says illegal charter "goes against everything our industry works hard to deliver. It increases risk to passengers, damages the reputation of our industry, and impacts careers and businesses."
His counterpart at the Middle East Business Aviation Association, Ali Alnaqbi, says an international effort is the only way to tackle the problem. "Unless a global approach is taken to fight and eliminate illegal chartering, this issue cannot be solved at an individual scale," he says.
Grey chartering gained a tragic prominence in 2019 when English Premier League footballer Emiliano Sala died in an accident off the French coast. Sala, who was on his way to Wales, where he has just been signed by Cardiff City, was the sole passenger on a US-registered Piper Malibu PA-46 being flown by pilot David Ibbotson, who was also killed in the crash. The private aircraft was believed to have been flying under a commercial agreement, even though Ibbotson only held a private pilot's licence.