Business aviation must do more to educate users and owners of private aircraft about sustainable aviation fuel (SAF), if it is to avoid punitive government regulation, according to a panel of industry experts.
Speaking on 1 September on a FlightGlobal sustainability webinar – sponsored by Pratt & Whitney – Marty Kretchman, senior vice-president of operations planning at FBO operator Signature Flight Support, said there is a poor understanding in the industry that "SAF is jet fuel".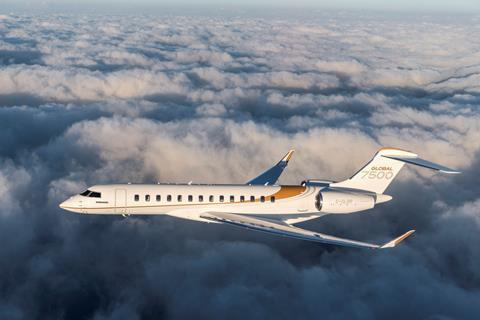 "We have not done a great job as an industry in making this clear," he says. "We need to do a better job in educating our customers that SAF is jet fuel."
That would encourage the take-up of SAF, he argues, helping to stimulate demand and to burnish the industry's environmental credentials.
The lack of knowledge around SAF was highlighted by Simon Geere, chief executive of Farnborough airport. He points to a trial earlier it conducted this year, which saw the business aviation hub subsidise SAF to create price parity with jet fuel.
Although Farnborough sold 10 times more SAF in a single month than in the rest of the year, not every operator used the sustainable blend on offer "because they didn't understand the specification or they hadn't done their homework [on compatability]".
Stanley Bugeja, managing director of Maltese charter and aircraft management operator DC Aviation, concurs, but points to the fragmented and "complicated" nature of the industry and aircraft ownership as underlying reasons. "Some [owners] are conscious of the environment, some are not, just as some are aware of SAF and others are not," he says.
He adds that the price differential between jet fuel and SAF also discourages the latter's uptake. But Bugeja warns that "more has to be done by the industry" if it is to avoid the restrictions on private jet use being suggested by certain governments.
Geere also points to a "real threat of punitive government regulation" if the industry does not up its game, pointing a "real opportunity" for the sector to lead the sustainability agenda.
He sees the opportunity for Farnborough to capitalise on its environmental performance, making that a reason for customers to use the facility.
And in future the airport may consider mandating SAF use. However, he cautions that without access to a guaranteed supply of the fuel "we can't do anything like that".
DC Aviation is also working with California-based hydrogen-electric aircraft developer Hydroplane as part of a longer-term project.
Bugeja acknowledges that although the company's technology "won't fit our immediate needs" such collaboration on "younger technology" is necessary now "in order to get where we want to be".
Aircraft manufacturer Bombardier and engine supplier Pratt & Whitney Canada have similar strategies: both are heavily engaged in research programmes that they hope will yield significantly better environmental performance from their products in future.
In the shorter term both companies are also invested in the benefits of SAF, but see the next two years as vital.
P&WC expects the first flight of a hybrid-electric demonstrator in 2024 and "how those technologies ramp across to various segments is critical to us", says Scott McElvaine, vice-president of business development at the company.
However, he also stresses a need to "focus on the now as well as the future", through certification of its engine range to run on 100% SAF.
Asked where the industry will be in 2024, Bruce Parry, senior advisor, sustainability affairs at Bombardier, says: "I just think that what comes to mind is progress: on the use of SAF, on education, on collaboration, on technology development.
"If we can make strides in the next couple of years on all these things we will have made great progress."

Dominic Perry is deputy editor of Flight International but also contributes extensively to flightglobal.com. Although specialising in the coverage of the helicopter industry, he has written on most topics in aerospace – be they commercial, defence or business aviation. In addition, there has been an increasing focus on the decarbonisation of the industry and zero-emission flight initiatives.
View full Profile