The business aircraft sector has improved in the back half of 2020 but flight hours this year will still be down some 30% from 2019 levels, says Honeywell Aerospace chief executive Mike Madsen.
"It is starting to improve significantly from those depths that we saw back in the second quarter of the year," Madsen said during a press conference on the first day of VBACE, NBAA's virtual business aviation event.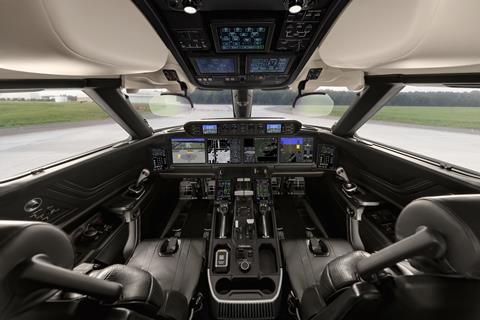 But Honeywell anticipates business jet usage in the fourth quarter will be down only 20% year-on-year, Madsen says.
As might be expected, the corporate aircraft segment has been most-significantly affected by the pandemic, with flight activity down 40% year-on-year. The private-aircraft sector is 25% lower, Madsen says.
Usage of aircraft in the fractional-ownership segment has fallen 23% year-on-year, while usage of charter aircraft is down just 15%.
The charter sector's relative strength likely reflects "folks that are upgrading from first-class commercial travel to private travel", Madsen says.
Honeywell also sees more demand for large-cabin and ultra-range business jets than for mid-size jets, and more demand for mid-size jets than for light jets.
"We expect trends like that to continue into 2021," he says.
Honeywell expects aircraft manufacturers will deliver 7,300 new business jets in the next 10 years – 4% fewer than in last year's 10-year outlook.