Aircraft operators will want to be painstakingly careful this fall when carrying nominees for the upcoming US presidential election.
That is because host of federal, state and local laws and regulations, in addition to ethics rules, tax liabilities, passenger limitations, company policies and insurance coverage make it a complex area to navigate, the National Business Aviation Association (NBAA) says on 10 August.
In other words, study up before agreeing to fly presumptive Democratic presidential nominee Joe Biden or his running mate Kamala Harris from one campaign stop to the next.
"Candidates are often required to pay for travel to avoid issues governing in-kind campaign contributions, which if breached can have civil and possibly criminal implications," says the trade organisation, which represents thousands of business and general aviation operators.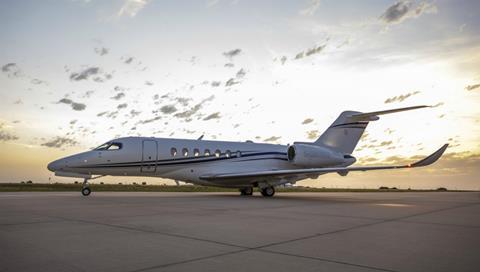 The organisation held a webinar on 7 August to offered guidance for operators who will be carrying political candidates for federal office during the upcoming US election season, and to answer questions they may encounter. Speakers included financial and legal advisers specialising in aviation issues.
Regulations that govern carrying election candidates are determined by the Federal Aviation Administration and the Federal Election Commission, and the Department of Transportation and Internal Revenue Service may have guidelines that apply, the organisation says.
Rules generally require that candidates for office pay for travel on commercial scheduled and charter aircraft to avoid running into requirements related to campaign contributions.
"One notable restriction is a US House of Representatives ethics rule that generally prohibits members of the House from using personal, official or campaign funds to pay for or reimburse the expenses of non-commercial air travel," NBAA says. The House Ethics Manual, which includes air travel provisions, can be found here.
"Part 91" operators – which are non-commercial operators – must "think as a commercial operator" when carrying political candidates, NBAA says.
"It is important to remember that these rules are incredibly nuanced. When you look at a flight, it's not always immediately clear where payment is required or by whom and you really need to drill down for each passenger on each leg and understand their purpose for travelling," says Ellen Urell, head of aviation services at financial advisory company Geller & Company.
The NBAA's guidance to operators comes as speculation mounts as to the identity of Biden's vice-presidential running mate for this year's US general election which include the presidential race as well as elections for othe federal bodies such as the Senate and House of Representatives and local races.
Biden, who will be challenging Donald Trump for the presidency on 3 November, named Harris as his vice-presidential running mate on 11 August.
In the past weeks, web-based flight tracking applications such as FlightAware and FlightRadar24 had traced numerous business jets to and from smaller airports in and around Biden's hometown of Wilmington, Delaware, located between Philadelphia and Washington, DC.
The assumption among online plane spotters is that one of those aircraft could have been carrying the vice-presidential nominee-in-waiting, or Biden himself and his leadership team to the nominee's home region ahead of an announcement. One of those flight paths could have revealed the identity of the candidate.
Political candidate air travel received media coverage in 2016 when a Boeing 737-700 carrying then-vice-presidential candidate Mike Pence skidded off a runway at New York's LaGuardia airport.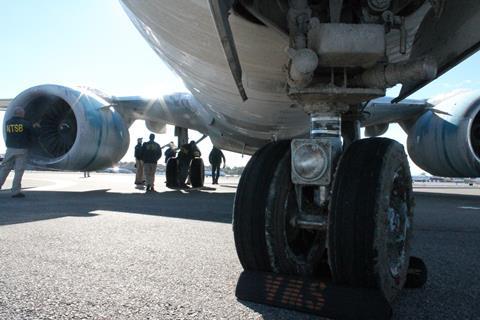 The aircraft fishtailed upon landing, and skidded off the runway. No one was injured in the incident, but it shook up the candidate, his staff as well as travelling journalists who were onboard, covering the campaign.