Brazil's Embraer says its Phenom 300 jet is now available in a medevac configuration, the Phenom 300MED.
The aircraft, introduced on 4 August, is designed for both government and civil applications, the San Jose dos Campos-based airframer says on 4 August.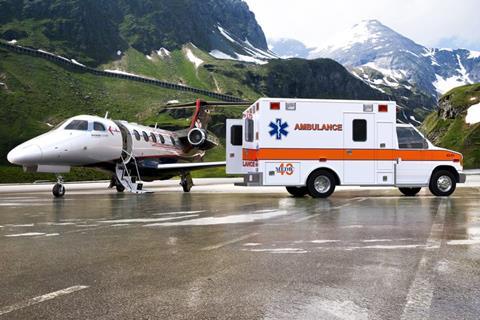 "As a purpose-built Medevac solution, created in collaboration with the leading companies in the industry, the Phenom 300MED is designed to be quickly and easily configured to meet the various needs of both healthcare providers and patients," Embraer says.
The Brazilian airframer teamed up with Swiss engineering and completions company Aerolite for the air ambulance interior. It has an in-cabin pressure altitude of 6,600ft, meaning passengers and crew can enjoy a high level of oxygen in the cabin.
"This feature equates to a healthier flight experience, which is essential for medical staff and patient care," the company says.
Older aircraft can also be retrofitted with the medical equipment, that will create a hospital-grade interior, Embraer adds.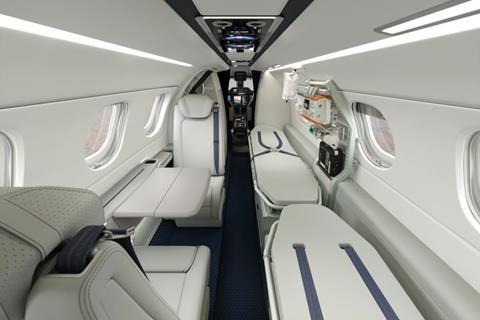 More than 550 examples of the Phenom 300 series aircraft have entered into service since it was launched in 2009, Embraer says, adding that the aircraft is in operation in more than 30 countries and has accumulated more than one million flight hours.