US fractional aircraft ownership company Flexjet is planning a major expansion in 2022 that includes the hiring of an additional 350 pilots.
The company is seeking those pilots to accommodate its expected acquisition this year of 50 additional aircraft.
"The hiring, and the additional jets, respond to demand that began during the Covid lockdowns and has continued even as the pandemic has waned," Cleveland, Ohio-based Flexjet says on 7 April.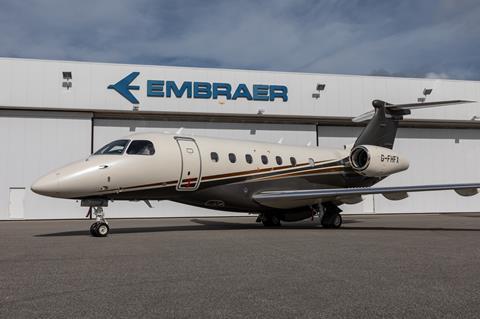 Citing a recent report from Colorado aviation training firm Argus International, Flexjet notes that the number of global business aviation flights jumped 25.7% year-on-year in March.
The planned hiring comes amid a broad shortage of pilots that has forced some US airlines to curtail flights.
Flexjet says its newly hired pilots will earn "total compensation" – a term generally meaning the total value of pay and benefits – of $128,000. It is offering "productivity-based bonus opportunities", the company adds.
Flexjet employs more than 800 pilots and operates nearly 200 aircraft, including Bombardier Challenger 350s, Gulfstream G450s and G650s, and Embraer Phenom 300s, Legacy 450s and Praetor 500s. It holds orders for Challenger 350s, G500s, G650s and G700s, Cirium fleets data shows.
The aviation industry is battling what many consider a serious shortage of pilots. The problem started before Covid-19 but eased during the pandemic as airlines laid off pilots and encouraged them to retire.
But, the shortage accelerated in recent months as airlines revived operations in response to strong travel demand.
In March, US regional carrier SkyWest Airlines revealed plans to cut flights to 29 destinations, citing lack of enough pilots.
The business aviation industry has likewise enjoyed robust recovery.
Argus' report notes that North American business aircraft operators completed some 321,000 flights in March, up 18.2% year-on-year, led by large-cabin-jet flights, which surged nearly 36% in one year.
European operators completed some 74,000 flights with business aircraft last month, up a whopping 79% year-on-year, while operators in Africa, Asia, Australia and South America completed 56,000 flights, up 27%, according to Argus' most-recent report.