US fractional business aircraft ownership company Flexjet has jumped on the go-public bandwagon, revealing plans to sell public shares by merging with a so-called special purpose acquisition company (SPAC).
Cleveland-based Flexjet intends to merge with already listed firm Horizon Acquisition in the second quarter of 2023, emerging as a public company valued at $2.6 billion, it said on 11 October.
Flexjet says proceeds from the deal will leave it with capital needed to expand in the red-hot business aviation market.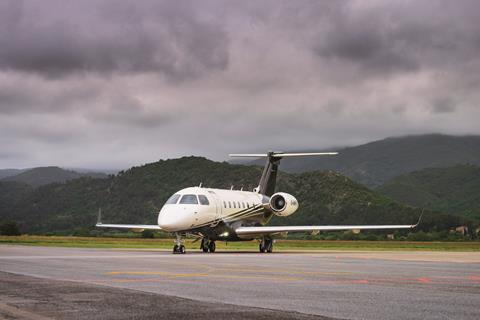 "Transaction proceeds are expected to fund fleet, programme and geographic expansion, as well as significant infrastructure expansion, including maintenance-support facilities and private terminals," Flexjet says.
Flexjet operates a fractional aircraft ownership business and related enterprises, including an aircraft leasing division. Its fleet includes some 250 aircraft, including Bombardier Challengers, Gulfstream G450s and G650s, and Embraer Phenoms, Legacys and Praetors, according to Cirium fleets data.
Flexjet turned a $52.9 million profit in 2021, down from $66.2 million in 2020, and anticipates generating $2.3 billion in 2022 revenue, according to an investor report.
The business aviation market has enjoyed unprecedented growth in recent years – a period characterised by broad economic expansion and easy access to cash.
More recently, however, demand for business jets has flattened amid a wide economic slowdown. Nonetheless, Flexjet remains bullish.
"Having capital and currency will position us to expand market share at an accelerated pace in an opportunistic environment," says Flexjet chair Kenneth Ricci. "We are making this decision at a time when we believe the marketplace is expanding at a more aggressive rate."
Several aviation companies have gone public in recent years through SPAC mergers. Also known as "blank check companies", SPACs generally lack operations, existing for the purpose of identifying and bringing public promising private firms.
Notably, Flexjet competitor Wheels Up became public by merging with a SPAC in 2021. Several developers of air taxis – Archer Aviation, Eve Air Mobility, Joby Aviation and Vertical Aerospace – pursued the SPAC route. Indeed, Eve went public through a merger with Zanite Acquisition – a business in which Ricci has a substantial interest.