UK business aviation services group Gama Aviation has almost doubled the size of its US maintenance operation with the $11 million acquisition of Trenton, New Jersey-based Jet East.
The purchase – for $7 million cash, $1 million deferred cash and just over $3 million assumed debt – comes 10 months after Gama exited the Part 135 charter segment with the sale of its stake in the US-based Gama Aviation Signature joint venture to Wheels Up for around $33 million.
The combined maintenance entity will trade as "Jet East, a Gama Aviation company" and will be headed by Jet East's Stephen Maiden.
Marwan Khalek, chief executive and founder of Gama Aviation, says Jet East's network of line-maintenance sites, including an authorised service centre for Embraer Phenoms in Trenton, will complement Gama's 11 locations, with very little overlap in locations.
Gama Aviation's current US maintenance operation has revenue of around $50 million, he says. Jet East turned over $29.5 million in 2019.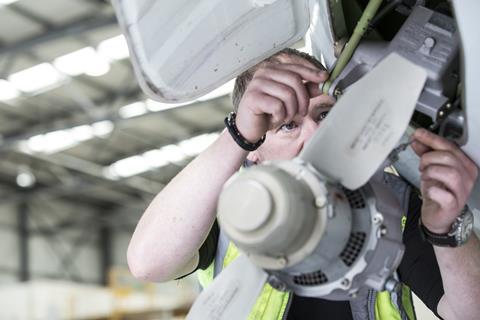 "Our business models and cultures are also very similar," says Maiden, who adds that the combined business will now be able to "leverage our footprint and grow depth", including by expanding in heavy maintenance and offering Gama's paint shop facility to Jet East customers.
Gama, which operates outsourced special mission contracts for a range of UK public agencies as well as offering private charter and maintenance services, consolidated its domestic maintenance business into a new Bournemouth hangar in late 2018, replacing sites in Farnborough and Oxford.
Khalek says the Covid-19 crisis has "affected parts of the business differently", with special mission and flight operations largely unaffected, but private charter and its fixed-base operations in Glasgow, Jersey and Sharjah "down significantly". Meanwhile, maintenance has been "busy, but volumes are down".
He believes the company's strategy of diversification has worked to its advantage. "We have over the years made our business model a lot more defensive, and it shows at times like this," he says. "We are treading water, not burning through cash. It's not a great existence, but we can continue like this because we have credit facilities and we have preserved cash."