German aircraft management company MHS Aviation has ordered a single Falcon 2000LXS business jet from Dassault Aviation.
The jet adds to MHS's previous two Falcon 2000LX aircraft, with delivery due in the second quarter of 2025.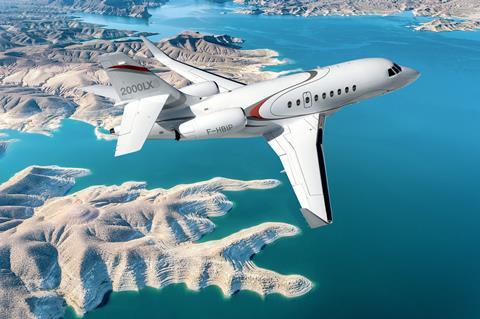 "These are perhaps the ideal charter jets, considering their flexibility to carry large teams and to do so economically over short and long distances," says MHS Aviation chief executive Steffen Fries.
"And into and out of short fields, when necessary. Our clients love them."
Speaking at the Dassault chalet at the Paris air show, Fries says the aircraft have operated to Africa, the Caribbean, the Middle East, North America. Annually, the aircraft fly up to 1,000h.