Gulfstream remains on track with developing and certificating its G400 large-cabin business jet, though the company anticipates the G400 will require a more-comprehensive flight-test and certification campaign than its G800.
The Savannah airframer jointly launched the G400 and G800 development programmes in October 2021. It aims to deliver the first G800 in 2023, followed in 2025 with the first G400 delivery.
"The rigour with which we've had to do some of our testing, especially in the labs, significantly increased," Gulfstream senior vice-president of innovation, engineering and flight Vicki Britt told FlightGlobal earlier this month.
She was speaking of the G400's certification. Gulfstream has not yet rolled out the prototype G400.
"For the 400 – we'll have more of a flight-test programme," Britt added.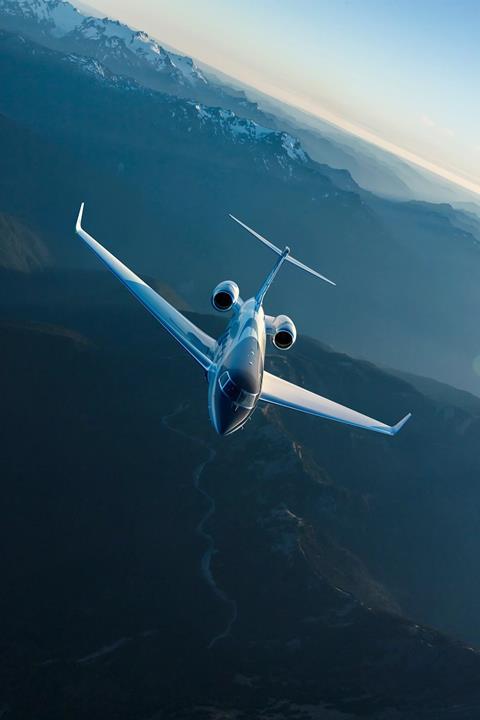 The test programme will involve five G400s, including one designated for testing cabin systems, she said. By comparison, the G800's test programme will involve only three jets, including one used for cabin testing.
Though launched in tandem, the G400 and G800 are based on different aircraft platforms.
The G800 is a shorter derivative of Gulfstream's largest business jet, the G700, which it launched in October 2019. The jets are ultra-long-range sister ships that share the same Rolls-Royce Pearl 700 turbofans. The G700's flight-test programme is underway, and the airframer expects to deliver the first G700 this year.
"Because of the commonality with the 700, there are a lot of certification tests that we will not have to repeat," Britt said of the G800. "It's a much-reduced flight test programme."
G400s, however, have commonality with Gulfstream's G500 and G600 – both launched in 2014. The three aircraft share a fuselage cross section.
Asked why the G400's flight-test programme will be more involved, Britt noted that G400s will have different variants of Pratt & Whitney's PW800 engine. G400s will have twin 13,496lb (60kN)-thrust PW812GAs, while G500s have PW814GAs and G600s have PW815GAs.
But other factors are at play.
Britt said some tests done for G500 and G600 will not carry over to the G400 programme. She also cited regulatory changes, but did not elaborate.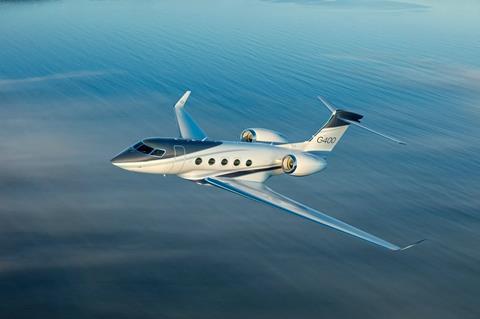 However, the US government recently strengthened some certification requirements in response to two Boeing 737 Max crashes. A law passed in late 2020 will require new aircraft types have improved crew alerting systems, and airframers will need to better evaluate how pilots will likely respond to cockpit alerts.
It is unclear if those new requirements are adding time to Gulfstream's work.
"The 400 will have to go through more than the 500 and the 600… from a software testing standpoint," Britt said. "There are some differences between the 400, 500 and 600… There are some things that have to be addressed from a certification standpoint."
Despite the extra work, Gulfstream is sticking to its timeline of delivering the first G400 in 2025.