Zean Nielsen used to work for Tesla. Now he is determined that the aerospace manufacturer he runs – Cirrus Aircraft – becomes as nimble and disruptive as Elon Musk's electric carmaker. Part of his solution: establishing an "innovation centre" at Cirrus's current campus in Duluth, Minnesota, that will bring all the company's 300 or so engineers under one roof and attract creative talent. "My ultimate goal is to accelerate the pace of innovation," he says.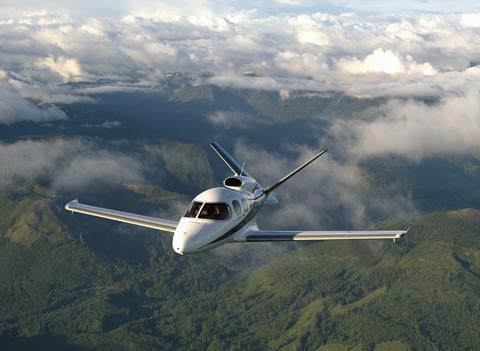 The 17,600sq m (189,000sq ft) site, which Nielsen describes as his "Area 51" – the classified United States Air Force research facility in Nevada – is in a former AAR maintenance hangar on the opposite side of the runway at Duluth International Airport from Cirrus's assembly plant. Keeping the engineers apart from the manufacturing operation will also foster a culture of collaboration and focus when it comes to new product development, he believes.
Since its beginnings in a Wisconsin barn in the 1980s, Cirrus has been one of the most creative companies in general aviation, launching in the late 1990s the SR20, the first aircraft fitted with an emergency parachute. The founding Klapmeier brothers followed that with the SR22, the most produced GA aircraft this century, and the Collier Trophy-winning SF50 Vision Jet, the only single-engine personal jet on the market, the latest version of which is on the static display at BACE.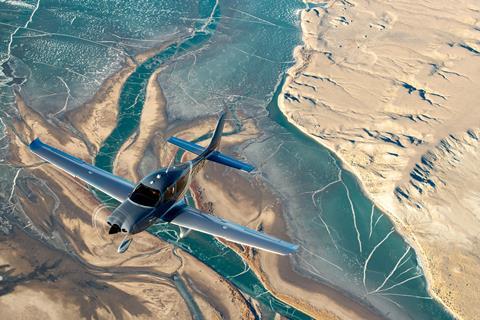 Nielsen took over from co-founder Dale Klapmeier as chief executive of the now Chinese-owned firm in 2019, and, despite the pandemic and concerns about the impact of inflation on consumer confidence, demand for Cirrus's products has continued to grow. The airframer shipped 211 aircraft in the first six months, compared with 195 in the same period last year, according to the latest General Aviation Manufacturers Association figures. It is on course to surpass 2021's total of 528.
In fact, like many aerospace executives, what keeps Nielsen awake currently is not lack of demand for his products, but shortages and delays in deliveries of parts. "We have more orders than we can produce – our backlog is two to three years deep. On pretty much every metric, from revenues to orders, we are going to beat the prior year," he says. "But my biggest headache in 2022 has been the supply chain, and I expect this to continue for another six months at least."
The difficulty getting hold of everything from silicon chips to composite materials makes it impossible to run an assembly line efficiently. "You are sometimes building aircraft with missing parts that then have to be taken apart to have the missing part inserted later," he says. To compensate, Cirrus, like other aircraft manufacturers, has to stockpile components when it can, but this adds to inventories at a time when funding these is becoming more expensive.
Another concern facing every aerospace firm, including Cirrus, is finding staff. With around 1,500 of its 2,400-strong global workforce in Duluth, the business is a major employer in the north Minnesotan city, and some of its staff have worked there from the early days of the company. However, to help develop the next generation of products, Nielsen wants to add another 80 engineers and other graduate professionals over the next three years.
"Virtually everyone in the US at the moment has a recruiting challenge," he admits. However, he believes that a stimulating working environment, with plenty potential for career advancement, helps lure and retain talented individuals. He also wants to see an end to the remote working of the pandemic. "When people work from home, it's really difficult to onboard them into your culture. When you are part of a team building something physical, it's hard to do it remotely."
So how does the company attract young professionals from university cities and aerospace clusters in the likes of Florida, Texas or California? Duluth's location – midway between Minneapolis and the Canadian border – is a factor. What the city lacks in year-round sunshine and cutting-edge culture it makes up for in access to the great outdoors. "Many of our employees are into these activities. Here, you can swim, ski, cycle, it's all on your doorstep," says Nielsen.
Cirrus also goes to great efforts make its staff and their families feel connected with the company. It recently hosted a special showing of Tom Cruise movie Top Gun: Maverick, for instance, and runs a flying club and offers discounted flying lessons for colleagues, so they can themselves sample the aircraft they help build when they go on vacation. "We want to make working here more than just about collecting a paycheck. It's a community," says Nielsen.
Work began in September in renovating the former Northwest Airlines hangar, which has been without a tenant since May 2020. Engineers will work on two floors, overlooking the hangar floor, used for structural and material testing and other experimental work. "They will look down on their own creations," says Nielsen. Importantly, with rapid prototyping cycles, it will also reduce idle time, he says. "Now when they want to know something, they get up from their desk and walk 100 feet."