German electric air taxi company Lilium has partnered with Spanish infrastructure company Ferrovial to build "at least 10 vertiports" in what it calls "strategic locations" across the southern US state of Florida.
The two companies say on 27 January that their deal will allow easy access to Lilium's electric vertical take-off and landing (eVTOL) services from most major population centres in the state.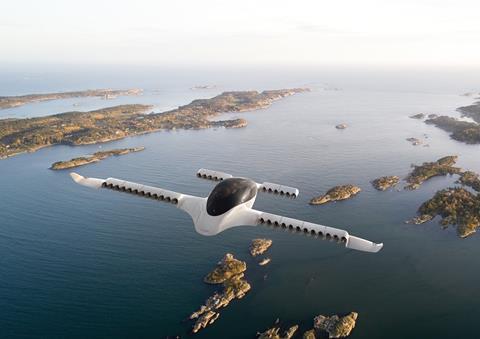 "Our strategy to bring high-speed transportation networks to an entire region is being brought to life in Florida, and Ferrovial is the ideal partner with their unrivalled expertise in airport construction and operations around the globe," says Lilium chief operating officer Remo Gerber.
"Nearly all 20 million Floridians will live within 30 minutes of our vertiports and the 140 million annual visitors to the Sunshine State will have a high-speed option available to travel to their destinations," he adds.
Last November, the Bavaria-based start-up said it had chosen Orlando, home of Disney World and numerous other popular theme parks and entertainment venues, as its first operating location in the USA. At the time, Gerber confirmed that negotiations were taking place to develop a network of destinations in Florida.
Two months prior to that, the company said it had agreed with Cologne/Bonn and Dusseldorf airports in Germany to create the necessary infrastructure at the sites to support regional air services in those cities. In December, it selected Lufthansa's training arm to develop a programme that will deliver a pipeline of qualified pilots for the new aircraft.
Featuring 36 tilting fans spread across two sets of wings – 12 at the front and 24 at the rear – the battery-powered Lilium Jet can take off and land vertically, as well as operating like a regular fixed-wing aircraft.
Rather than short intra-city hops, with its 162kt (300km/h) top speed and 167nm (300km) range, the aircraft is pitched against ground transport modes such as high-speed rail. At the moment, no such rail networks exist in Florida.
Lilium has yet to conduct a manned flight of its aircraft, but it hopes to achieve certification for it by 2023. The company has said it is looking to fly its first paying customers in 2024, with the network becoming fully operational in 2025.
Updates on 2 February to correct the aircraft's range to 167nm (300km).