Fractional operator NetJets could take up to 1,500 Cessna Citation business jets over the next 15 years through a record-breaking fleet agreement with Textron Aviation.
Revealed on 20 September, the deal also sees the Berkshire Hathaway-owned firm become the launch customer for the Citation Ascend, a significantly updated version of the midsize Excel unveiled in May.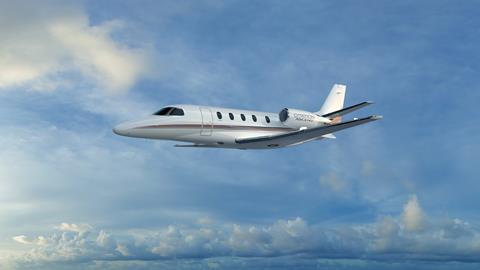 Extending a previous agreement, the new commitment sees NetJets gain options for an increasing number of aircraft each year. Included are the Citation Latitude, Longitude and Ascend twinjets – deliveries of the latter are due to begin in 2025.
If all the options are exercised it would require a significant ramp-up in Cessna production: last year the company delivered a total of 178 Citation-family aircraft, data from the General Aviation Manufacturers Association records.
Over the course of their more-than-40-year relationship, NetJets has taken delivery of over 800 aircraft from Textron Aviation, including exercising over 300 options for Citation Latitudes and Longitudes during the past eight years, the airframer says.
"Based on past demand for the popular Citation Latitude and Longitude, the new Ascend and all our new Citations will undoubtedly be well received by our owners, particularly those who depend on NetJets to help them do more and miss less," says Doug Henneberry, NetJets executive vice-president, aircraft asset management.
NetJets last signed for Cessna aircraft in 2018, with an agreement covering options for 175 Citation Longitudes and 150 units of the later cancelled Citation Hemisphere.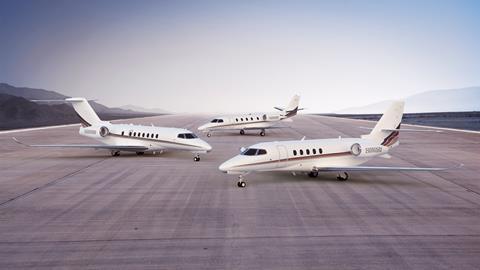 Dominic Perry is deputy editor of Flight International but also contributes extensively to flightglobal.com. Although specialising in the coverage of the helicopter industry, he has written on most topics in aerospace – be they commercial, defence or business aviation. In addition, there has been an increasing focus on the decarbonisation of the industry and zero-emission flight initiatives.
View full Profile