Pilatus has handed over the first PC-24 business jet configured in a 10-seat commuter layout, having secured European and US approvals for the modification on 5 November 2020.
The identity of the customer has not been disclosed, but Pilatus says the operator is located in the "western United States".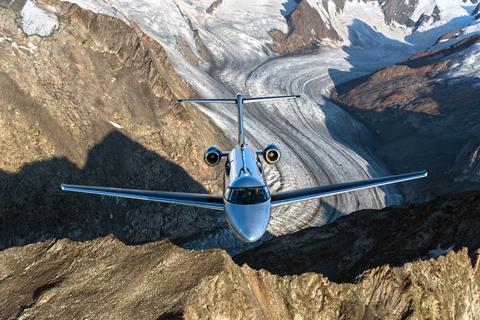 Recent PC-24 recipients in the USA include the Nevada Department of Transportation (NDT), Cirium fleets data records, with the twinjet, line number 203, handed over on 6 January.
Registered as N777NX, the aircraft has been performing regular services – using the flight number N777NX – between Carson City and Las Vegas in Nevada.
NDT documents from 2018 indicate that it planned to replace a 1987-built Cessna Citation II with the PC-24 in a 10-seat layout.
With two more seats than the Citation, the Pilatus jet would save the department around $2,500 per round-trip, NDT claimed. It proposed to spend $9 million on the acquisition.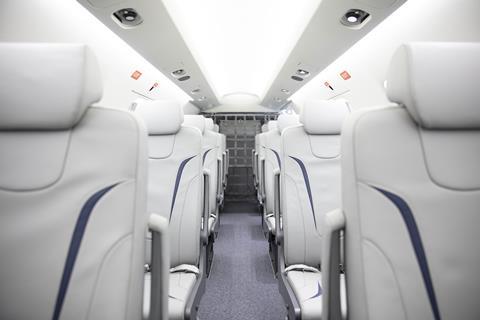 Although the modification does not change the basic operating weight of the twinjet, range with a full load of 10 passengers at long-range cruise speed drops to 1,400nm (2,590km), from 1,800nm with six occupants and 2,000nm with four.
Pilatus says that each seat is installed with a quick-release mechanism allowing easy cabin reconfiguration. Seat pitch varies from 34in to 40in in the commuter layout.