Textron Aviation turned a $584 million profit in 2022, a year in which parts shortages held up production even as demand for new business aircraft remained strong.
"A number of suppliers… are getting better. But you always have some out there that are still struggling," Textron chief executive Scott Donnelly said on 25 January. "There are still going to be supply chain challenges" through 2023.
His comments came the day Textron, which owns Textron Aviation, reported its 2022 financial results. Textron Aviation's $584 million 2022 profit is 54% more than its $378 million profit in 2021.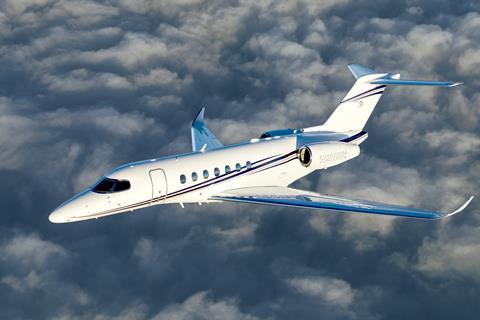 The aviation group, which includes Cessna and Beechcraft, generated $5.1 billion in revenue last year, up 11% year-on-year.
That gain reflects a year-on-year increase in Textron Aviation's deliveries of Cessna business jets, the company says. However, "supply chain disruptions and increased staffing associated with higher production" negatively impacted the aviation business' bottom line.
"A couple particular products… from a couple particular suppliers" are constraining aircraft production, Donnelly says.
Textron Aviation has responded by "swapping parts around" and operating production lines "out of sequence" – tweaks that negatively impact productivity and inflate costs.
"Its very, very harmful to running a good, smooth production operation," Donnelly says.
Textron Aviation in 2022 delivered 178 Cessna business jets and 71 Cessna Caravans, up from 167 jets and 54 Caravans in 2021. Also in 2022, the company delivered its first Cessna SkyCourier turboprop, handing over a total six of the type last year.
Textron Aviation also delivered 69 Beechcraft King Airs in 2022, down from 71 in 2021.
In recent months, reports have indicated that business aircraft sales have slowed from historic highs during the previous several years.
But that trend has not impacted Textron Aviation, Donnelly says. "We haven't seen a material change… in order activity."
Parent Textron anticipates Textron Aviation's 2023 revenue will jump 12-13% year on year to roughly $5.7 billion.