Wealthy individuals wary of travelling on commercial airlines are boosting the used business aircraft market, according to trade brokerage Jetcraft.
The US company, which advises clients on purchases and holds its own inventory of traded-in aircraft, says the proportion of its clients who are first-time owners has doubled since the start of the pandemic in March.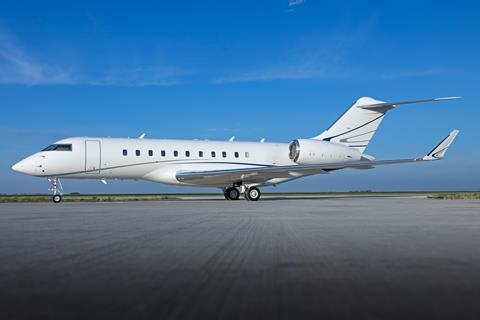 "There has been a remarkable surge in those buying for the first time since Covid," says president Chad Anderson. "People seem to be taking the view that they don't want to expose their family or employees to any risk. And once they taste ownership they seldom go back."
Most years, about 5-10% of transactions handled by Jetcraft would be to first-time buyers, he says. In 2020 it has been "double that".
First-time owners are rarely entirely new to business aviation, he says. But typically they will have been charter or jet-card customers who also used airlines. Worries about the virus as well as the impact of reduced airline schedules, he maintains, have persuaded many that investing in their own private aircraft makes sense.
Jetcraft's business has been rebounding after a "virtual stop" in the second quarter as the first wave of lockdowns took hold. "Now you are seeing [business aviation] traffic rise again, particularly within the USA, and there is a direct relationship between that and our transaction count," says Anderson.
A desire to conclude sales before the US elections in November is also a factor, with uncertainty about what tax and regulatory changes a new President or Congress might introduce, he says.
Jetcraft's transactions stood at 44 aircraft for the first three quarters of 2020, but Anderson anticipates closing a further 25 to 30 deals in the final three months.
While demand for and prices of midsize and super-midsize aircraft have held up well during the pandemic, "bigger aircraft have taken the biggest hit in value", he says. This is because, while flying within the USA has continued relatively unhindered, intercontinental travel, requiring larger, longer-range jets, has been difficult.
However, this means that canny investors have been able to pick up large-cabin aircraft at bargain prices, he says: "The value is out there to be had."
Anderson retains a "glass half-full" view. "I continue to see growth in the industry, with 2022 better than 2021, and that's when we will start to see the product mix returning to longer-range aircraft," he says.