Vista Global – the parent of the largest European-owned private jet company, VistaJet – has expanded its US operations with the acquisition of brokerage Apollo Jets.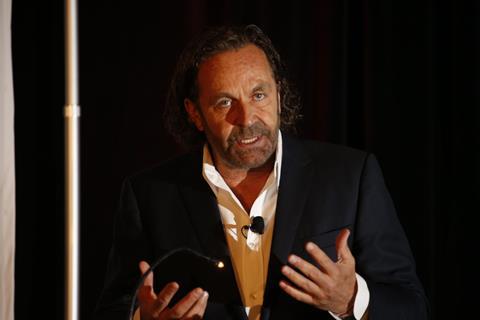 It is the latest in a series of swoops by the Dubai-based organisation that began with its breakthrough purchase of US operator XOJET in 2018. That was followed by that of online charter marketplace JetSmarter in 2019, and Red Wing Aviation last year.
Apollo Jets does not operate its own or a managed fleet under an air operator certificate. However, the acquisition adds 4,000 customers, including a number of high-profile sports stars and celebrities, and "reinforces Vista Global's position in the global business aviation market".
Apollo will become a division of Vista Global's "digital brand", XO.
The purchase comes with Apollo's 70% stake in aircraft management and charter company Talon Air, which allows Vista Global to offer management services to individual aircraft owners for the first time.
Vista Global says its subsidiaries now operate an owned and managed fleet of more than 160 jets, with access to a further 2,100. The world's largest business jet operator, fractional ownership specialist NetJets, has a total fleet of around 750 aircraft.
VistaJet founder Thomas Flohr set up Vista Global three years ago with the intention of expanding a successful model that had been based on operating an all-owned, branded, all-Bombardier fleet, into services including brokerage, leasing and aircraft management.
He was also keen to grow its "N-registered" US operation, and establish technology platforms in areas such as online charter booking.