Charter aircraft provider Wheels Up lost $145 million in the third quarter of 2023, but executives insist a network overhaul, a partnership with Delta Air Lines and new financing position it to turn operationally profitable next year.
"We have shifted our focus from growth to prioritising performance, fleet optimisation and reliability," Wheels Up chief executive George Mattson said on 9 November. "Over the last several weeks, we have worked to integrate our corporate sales teams and marketing initiatives with Delta."
Wheels Up's $145 million third-quarter loss compares to its $149 million loss in the same period of 2022. The company's third-quarter revenue slipped 24% year on year to $320 million and the number of members in its travel programmes declined 15% year on year to 10,775.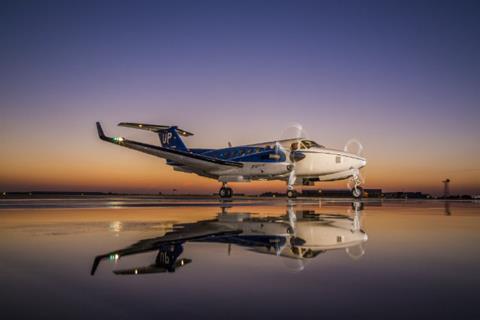 Wheels Up sells and operates charter flights and sells memberships to programmes that give customers access to distinct pricing and other benefits. Wheels Up operates its own aircraft and sells flights operated by partners.
The company went public with high hopes in 2021, when demand for private travel was booming amid the Covid-19 pandemic. That demand has since dried up and Wheels Up's financial health has soured, leaving the company losing hundreds of millions of dollars in recent quarters.
This year, Wheels Up's founding chief executive Kenny Dichter was replaced by interim CEO and chief financial officer Todd Smith before Mattson took over on 2 October. Wheels Up also restructured its flight network; it stopped offering members guaranteed prices for flights to anywhere in the USA, and split what had been a single network into two networks – one in the eastern and one in the western USA, leaving the central US out.
Executives say the changes minimise repositioning flights and other unprofitable flying and generally improve efficiency.
Now, 80% of Wheels Up's flying is within or between the two regions, Mattson tells investors.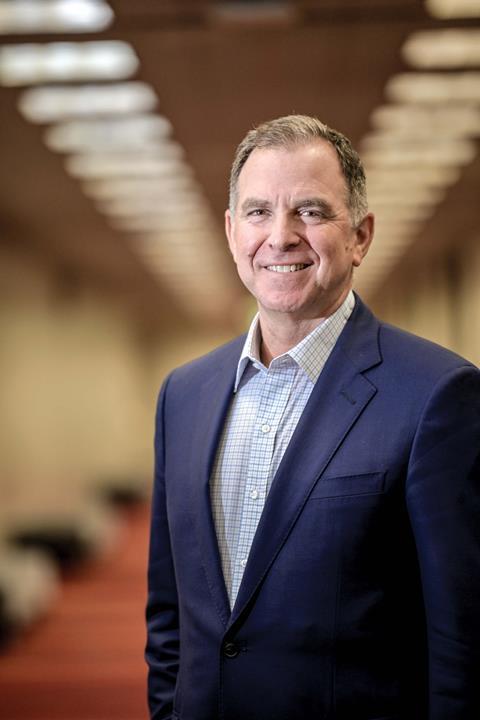 Wheels Up's cash had been dwindling, hitting $152 million at the end of June, down from $586 million six months earlier.
It gained breathing room in September by landing $450 million in fresh financing from a consortium of investors including Delta. Wheels Up ended September with $245 million in cash and total access to $365 million when including available credit, says CFO Smith.
Delta had already been a significant Wheels Up shareholder but the investment deal increased Delta's holding to 39% of Wheels Up stock.
As part of the financing arrangement, the companies are more-closely collaborating, with Delta lending additional operational, network planning, revenue management and sales and marketing assistance, Mattson says. Wheels Up has recently focused on selling its services to some 45,000 of Delta's small- and medium-size corporate customers.
"We expect our collaboration with Delta and our new commercial engagement will lead to increased corporate customers that typically engage in more midweek flying," says Mattson.
"When you put it all together, and based on the progress we have already delivered, we remain confident in achieving positive adjusted [earnings] in 2024," says Smith.