Just two weeks into the job, the new head of Wheels Up arrives as this year's NBAA business-aviation show with a turnaround plan resting on operational rigor, more corporate business, fleet changes and closer ties with 39% owner Delta Air Lines.
"There's an operational element to it, and there's a commercial element to it," chief executive George Mattson tells FlightGlobal of his recovery plan for Wheels Up, which has racked up hundreds of millions of dollars in losses in recent years. "We are making steady, significant year-over-year progress on all fronts."
Mattson took over the reins of New York-based Wheels Up on 2 October, days after the company landed a $450 million financial lifeline from a consortium of investors including Delta. The deal left the carrier, previously a Wheels Up investor, with an even larger chunk of the stock.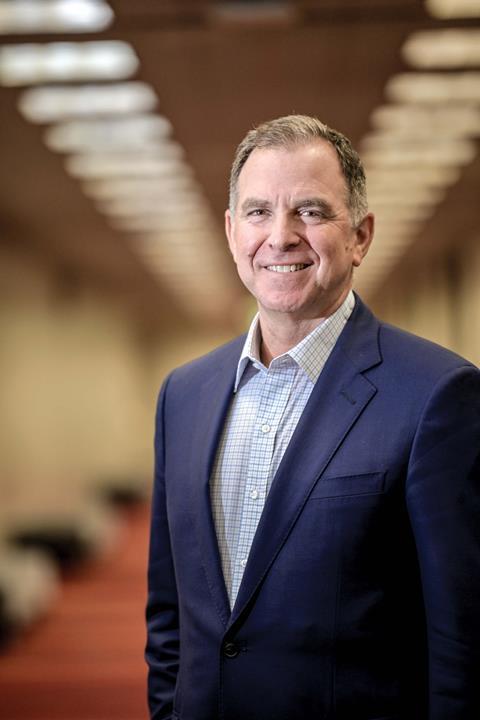 It has also led to tighter commercial ties between Delta and Wheels Up, and Mattson says heightened support from the mainline carrier features significantly in his recovery roadmap.
"Private aviation and commercial aviation have sat [in] separate silos forever," he adds. "We're going to seamlessly integrate Delta and Wheels Up's offerings into a single commercial relationship."
Formerly co-head of Goldman Sachs' global industrials group, Mattson came to Wheels Up with an aviation background, having been a Delta board member for 11 years and in 2014 leading investment in a small Florida airline called Tropic Ocean Airways.
Mattson gave up the board seat when he took the job at Wheels Up, which sells private aircraft memberships and owns or leases about 200 aircraft, including Beechcraft King Airs, various Cessna Citation models and large-cabin jets like the Gulfstream G450. It also has access to many more aircraft via partner operators.
Mattson was on Delta's board in 2020 when the airline acquired 27% of Wheels Up and combined that company with Delta Private Jets. At the time, the pandemic was driving a huge surge in demand for private aircraft travel, and the future of Wheels Up – led at the time by founder Kenny Dichter – looked bright. The company went public in 2021 with huge ambitions.
Then things faulted. Demand for private travel slipped as the pandemic eased and Wheels Up began racking up huge losses, including $262 million in losses in the first half of 2023.
This year the company sought to right the ship, embarking on a management and network overhaul that put Mattson in charge. He aims to return Wheels Up to profitability before the end of 2024.
"Now, we're basically consolidating it back to something that's efficient and profitable," Mattson says, noting the company has shifted from having five to three operating certificates and will eventually reduce that to just one. Wheels Up also recently opened a single operations control centre near Atlanta that replaced several disparate units. The company also intends to move its headquarters to Atlanta – also home to Delta – from New York.
Network changes are perhaps most conspicuous. Previously, Wheels Up's membership plans included guaranteed pricing for flights throughout the USA, but this year it stripped the central USA from that network. Wheels Up still offers flights to mid-America but now charges market-based rates.
"We were flying to the middle of the country, and losing money… because of utilisation, efficiency, lack of density," Mattson says. "We have taken negative-margin flying to the middle of the country and made it positive-margin."
Just weeks ago, with its cash dwindling, Wheels Up landed the $450 million in financing from Delta, Cox Enterprises and New York investment group CK Wheels. Through the arrangement the partners acquired huge chunks of Wheels Up's stock; Delta ended up owning 39%, securities filings show.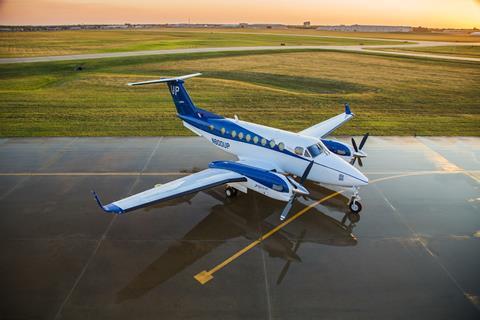 That deal has changed how Delta and Wheels Up interact. Their commercial relationship previously involved Delta referring customers to Wheels Up, but the companies now have an "integrated" sales effort, with specific targets, joint sales calls and, critically, the ability for Delta to roll Wheels Up services into its contracts with corporate customers.
As things now stand, some 85% of Wheels Up's demand comes from leisure travellers, and 15% from corporate. As a result, "weekends are very busy – weekdays not so much," Mattson says. With Delta's help, he aims for a 60% leisure-40% corporate ratio, or even a 50-50 split.
As that shift happens, Mattson expects Wheels Up will change the composition of its fleet to include fewer smaller aircraft and more large-cabin jets, which corporate clients prefer. In the short term, he says the number of aircraft in Wheels Up's fleet might decline before rebounding.
At the same time, Mattson is focused on improving Wheels Up's operational performance, pointing as a model to Delta, which in recent years significantly improved its operation, reducing delays and cancellations to industry lows.
"We are trying to bring that type of reliability and… discipline", Mattson says. "We want to become the most operationally excellent, best-run private aviation company in the world."