AVIC has conducted the maiden sortie of a new unmanned air vehicle (UAV) designed for carrying freight.
The maiden flight of the TP500 UAV took place on 18 June and lasted for 27 minutes, according to Chinese state media quoting AVIC.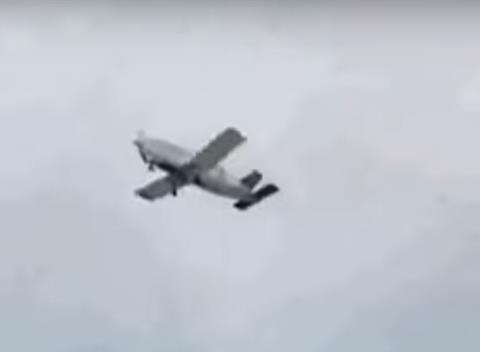 The TP500 can carry a 500kg load for 270nm (500km). It was developed by AVIC's First Aircraft Institute.
A video on Chinese state TV shows the UAV taking off from an unspecified airfield, as well as a landing.
The TP500 has a basic aerodynamic layout and is powered by a single turboprop with three propellers.
It features a hinged tail that swings open to provide access to the cargo compartment.
A video about the TP500 suggests it is the first cargo UAV developed to meet Civil Aviation Administration guidelines.
The TP500 appears to be aimed at the civilian market, and could potentially find applications in China's booming ecommerce sector. A promotional video shows it flying above a city, as well as over a mountain range.