From the FlightGlobal and Korn Ferry team behind the annual Airline Strategy Awards, the Decade of Airline Excellence Awards are celebrating the best airline stories from the decade prior to the current crisis – a period of high points for the industry that brought air travel to new markets and catapulted issues such as sustainability to the forefront of strategic thinking. The Airline Strategy Awards will return in the usual format in 2021.
Recipient of the Decade of Airline Excellence Award for the North America region, sponsored by Pratt & Whitney, and the overall winner:
Delta Air Lines
Of all the airlines considered for recognition in the Decade of Airline Excellence Awards, Delta Air Lines drew one of the most enthusiastic responses from the judges.
The consensus was that 2010-2019 was very much Delta's decade among the US majors, during which it accumulated a hitherto unimaginable strength and maturity, while increasing its global reach via a raft of key investments.
That impressive performance meant that when it came to picking the overall winner from the six regional categories, Delta triumphed again.
Over the decade, and under the leadership of incumbent chief executive Ed Bastian and his predecessor Richard Anderson, the SkyTeam carrier pursued and achieved an employee-driven, customer-focused business strategy and culture.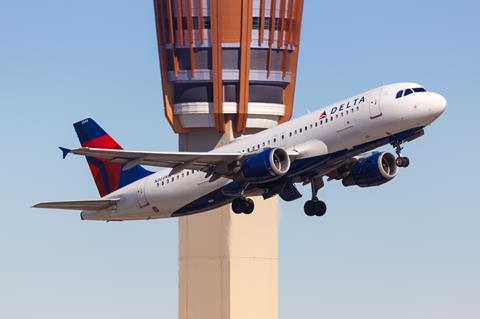 Indeed, coming out of the financial crash, it became the poster child for the airline industry's new financial maturity, marrying that with a strategic consistency throughout the period.
"You could stop a senior Delta executive anywhere and they would tell you the exact same thing about what their strategy is and what their job was to do it," a judge said of the carrier.
Delta saw revenues rise by over 50% during the decade to $47 billion in 2019, while it delivered a net profit in every year of the period, pushing its stock to a more-than-10-fold increase.
It ended the decade topping the global airline rankings for both revenue and operating profit.
"They figured out how to get a premium on routes in a market that is a race to the bottom," another judge said regarding the carrier's strategy.
That financial maturity meant Delta was able to expand its global footprint through equity investments in Virgin Atlantic Airways, Aeromexico, Air France-KLM, China Eastern Airways, Korean Air and LATAM Airlines, alongside a series of joint ventures.
With a fleet of more than 800 aircraft, Delta's decision not to order Max jets – instead plumping for the Airbus A321neo – meant it neared the end of the decade free of the chaos faced by rivals as dozens of the Boeing type were grounded in the USA.
Central to Delta's strategy has been its focus on people and culture. Delta's 90,000 staff earned $1.6 billion in profit-sharing in 2019, marking the sixth year in a row that the amount exceeded $1 billion.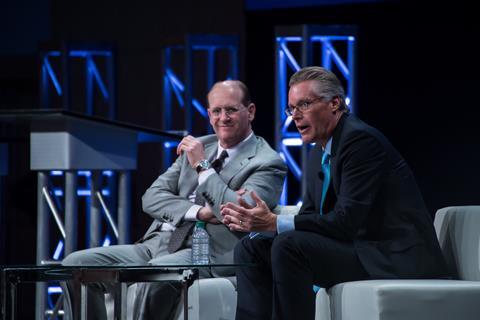 When asked to sum up his job, Bastian's response is: "Taking care of our people". That reflects Delta's leadership philosophy, which is based on the "virtuous circle" – if you take care of your people, they take care of your customers, whose business and loyalty allows you to reward your investors.
"When you're running an operation of that size, to still have a very strong focus on your people is very impressive," a third judge said.
The SkyTeam carrier ended the decade offering service to 304 destinations in 52 countries on six continents, carrying over 200 million passengers in 2019 – up from 164 million in 2010.
Among a string of other achievements, Delta brought science, technology, and process discipline to improve its operational performance.
"There's been tremendous leadership, good labour relations," another judge concludes. "I just think that it's a well-run airline."
Nominees and honourable mentions
Air Canada drew praise for achieving record profits and impressive international growth in the face of tough local competition. The start of the decade was tumultuous, but under Calin Rovinescu the carrier prospered – helped by landmark long-term labour deals – becoming an industry leader for its strategies around corporate responsibility in particular.
Alaska Airlines was also a nominee, having earned a strong reputation for profitability, operational performance and network growth, including through the successful acquisition and integration of Virgin America.
Judges were also keen that US low-cost carrier Allegiant Airlines receive an honourable mention, citing its successful combination of a "rigid focus on costs" and an adaptable business model.
The winners of the Decade of Airline Excellence Awards are being announced on 1-3 December 2020.