From the FlightGlobal and Korn Ferry team behind the annual Airline Strategy Awards, the Decade of Airline Excellence Awards are celebrating the best airline stories from the decade prior to the current crisis – a period of high points for the industry that brought air travel to new markets and catapulted issues such as sustainability to the forefront of strategic thinking. The Airline Strategy Awards will return in the usual format in 2021.
Recipient of the Decade of Airline Excellence Award for the Europe region, sponsored by Cirium:
Ryanair
The past decade saw Ryanair firmly establish itself as perhaps the world's best contemporary example of the low-cost business model being implemented to its full potential.
In doing so, its influence was felt across the short-haul travel market, as it dragged legacy operators into defensive manoeuvres and challenged budget rivals with its ultra-low-cost base.
Put simply, Ryanair became a carrier that even the most ardent full-service devotees would struggle not to have a grudging respect for.
"They revolutionised air travel within Europe," said one judge. "They revolutionised the market, they revolutionised and impacted on what the legacy carriers were doing, they revolutionised passenger expectations… and passengers flock back to them time and time again."
Notably for an airline that had cultivated a 'devil may care' image when it came to customer relations, it also showed some humility along the way.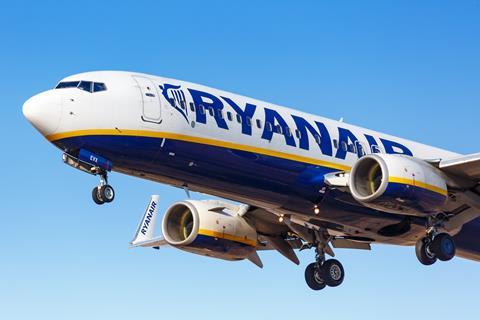 Key data from the period helps to tell the story.
While Ryanair was keeping its costs down, performance indicators were heading in the other direction.
Its revenues soared over the decade, from $3.5 billion in 2010 to $10 billion in 2019, while passenger numbers rose from 72 million to nearly 150 million in 2019.
The company was also highly profitable on a consistent basis.
The group's fleet, meanwhile, was flirting with 500 aircraft by end of the decade.
All this was achieved with outspoken Michael O'Leary at the helm, spearheading the commoditisation of short-haul travel in the region.
Central to its strategy, Ryanair was pioneering in terms of taking advantage of Europe's relatively liberal aviation market, far beyond its Dublin home. Among its biggest achievements, it became Italy's largest airline.
It also gained a foothold in the buoyant Austrian market at Vienna through the acquisition of Lauda in 2018.
Another key development was the carrier's Always Getting Better initiative, which saw Ryanair adopt a softer approach to customer service.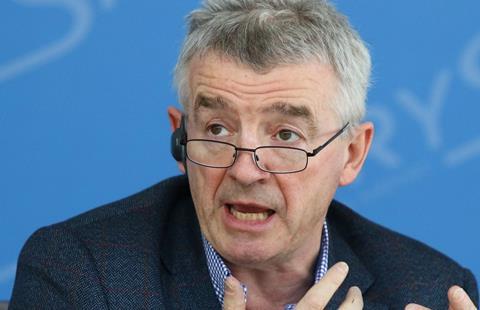 Challenges emerged and were overcome during the period, such as a move to recognise unions.
The latter part of the decade also saw Ryanair adopt an IAG-like business structure, with O'Leary overseeing the chief executives of the group's mainline operation, Lauda, Polish leisure carrier Buzz, and Malta Air.
The strength it took from its strategy and performance in aviation's boom decade meant it entered the current crisis with a hefty pile of cash to see it through.
"It's formidable what Michael and the team have done there," said another judge.
Very few people would therefore bet against Ryanair retaining its market dominance in a post-pandemic world – particularly with it still to take delivery of what it calls its "game-changing" 737 Max jets, which should bring even lower unit costs.
As one judge concluded: "It's a beast of a machine and it works incredibly well."
Nominees
IAG received positive comments from the judges for building one of the world's largest and most effective airline groups – and one that stood out among its European peers. Its acquisition strategy saw it target carriers with complementary networks and hubs, and across different business models. Notably, IAG allowed each operator to maintain a distinct focus, while it leveraged revenue and cost synergies at a group level.
Low-cost carrier Wizz Air was the other nominee, with judges impressed by the low-cost pedigree of what was one of the fastest-growing airlines in Europe over the decade. Crucially, the operator's footprint spread from central and eastern Europe into new bases to the region's west.
The winners of the Decade of Airline Excellence Awards are being announced on 1-3 December 2020.