Airbus's acceptance of Dassault's lead role in the critical next phase of the Franco-German-Spanish Future Combat Air System (FCAS) programme was essential to the effort to develop a sixth-generation fighter, says the French airframer's chief executive Eric Trappier.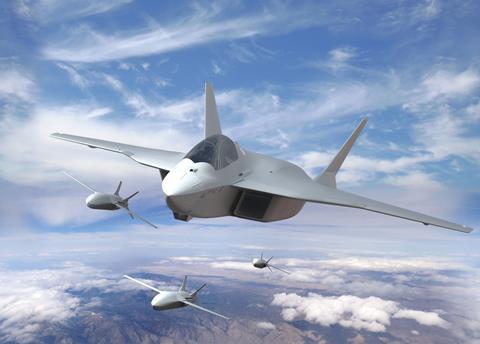 However, he warns that challenges remain between the partners after the three governments agreed in December to proceed with the €3.2 billion ($3.4 billion) Phase 1B, which will see Dassault overseeing the development of a manned Next Generation Fighter (NGF) concept, along with Airbus Defence & Space, Indra of Spain and engine consortium EUMET, which comprises ITP Aero, MTU, and Safran.
"The question of who is in charge has been resolved, but the question of whether it will work is still not resolved," he told FlightGlobal in an interview following Dassault's annual results presentation on 9 March.
"The key question when you are developing a new product like this is that you need an architect, an organiser," he says, referring to the long-running dispute between Airbus and Dassault over whether they could share the prime role.
"If you have some kind of co-development, it doesn't mean anything," says Trappier. "At the end, it is not about how many jobs can be created in one country, but the ability to deliver on time, and on budget."
He says Dassault is assembling the first teams of engineers for the programme and they will start work in its St Cloud headquarters "within weeks".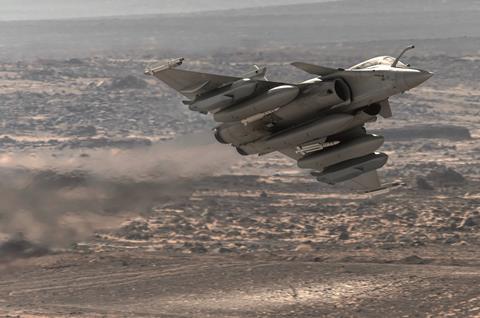 It comes as Dassault rides high on the back of record orders in 2022 and its largest backlog for its Rafale fighters and Falcon business jets.
The company secured commitments for 156 aircraft, including 92 export orders for Rafales. The bulk of this comprised a deal for 80 examples to the United Arab Emirates, its seventh export customer. This has boosted the backlog for the fighter from 86 to 164 aircraft, 125 of which are destined for overseas.
Dassault delivered 14 Rafales in 2022, including to Greece, India and Qatar, down on 2021's total of 25, although last year saw the first shipment to France after a four-year hiatus for budgetary reasons. The domestic customer is expected to take a further 13 examples in 2023 and order an additional 42 Tranche 5 aircraft.
Indonesia in 2022 placed a firm commitment for six units and is expected to order an additional 36 units in the coming months.
Trappier says future prospective customers for the Rafale include Colombia and the Indian navy – the latter country's air force already flies the type.

Murdo Morrison FRAeS is head of strategic content at FlightGlobal, responsible for devising and creating marketing partnerships for clients. He also runs the Flight Daily News show daily portfolio and contributes extensively to other FlightGlobal platforms, including writing articles and moderating webinars and conferences. A journalist since 1986, he has edited four UK-based business-to-business titles, including Flight International – the world's oldest aviation magazine – and regularly appears as an industry commentator on television and radio.
View full Profile