Embraer is aiming to close out an already great year for its C/K-390 airlifter by securing additional orders, while it also eyes longer-term opportunities in the Middle East.
So far in 2023, the Brazilian airframer has handed over a sixth of the transport/tankers to its home nation, delivered a first export example to NATO member Portugal, won selection by Austria, and entered into negotiations with the Czech Republic.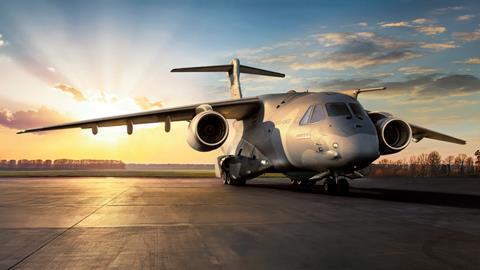 A first example for Hungary is also in the advanced stage of assembly, and the company is close to finalising a contract with the Netherlands, following a selection made in 2022.
"We were expecting an amazing year and amazing momentum for the C-390, and those two announcements [by Vienna and Prague] are a result of the effort that we are making," Embraer Defense & Security chief executive Bosco da Costa Junior tells FlightGlobal.
"The customers are recognising how capable the aircraft is, and how capable the solutions that we are offering to them are. The C-390 is facing a completely different momentum."
The Brazilian air force recently passed 10,000 flight hours with its KC-390 fleet, which will eventually reach 19 units. Embraer cites an operational availability rate of 80% for the in-service fleet, and a mission completion rate of above 99%.
"We have many other conversations in place," da Costa Junior says of the company's sales prospects. "We expect to have an announcement coming from South Korea no later than the end of this year," he adds, referring to Seoul's LTA-2 tactical transport acquisition.
The requirement is expected to be for three aircraft, with the C-390 squaring up against Lockheed Martin's C-130J: a model already operated by the Republic of Korea Air Force.
"The Dubai air show is a very important opportunity for us to demonstrate the capabilities of Embraer, but for Defense & Security it's an amazing show, because it's so important to us to meet customers from the region – and from Asia also," da Costa Junior says.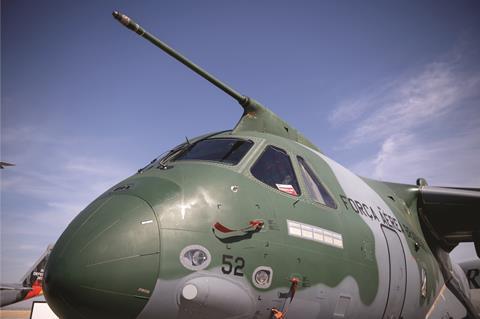 Embraer last year partnered with the UK's BAE Systems to promote its military airlifter to Riyadh. "Saudi Arabia is a very important market to us, and we are investing a lot in this strategic partnership," he says.
Additionally, he describes the United Arab Emirates – which currently flies aged C-130s – as "a very important country to us".
"We have demonstrated the C-390 to the UAE twice. They have evaluated our plane a lot. We are in touch with several stakeholders, and we are offering to them all the information regarding our plane.
"The airplane could perform a very important role in the UAE," he adds.
Several traits could appeal to operators like Saudi Arabia and the UAE, including the type's rugged design.
"The aircraft can land and take off from an unpaved runway in a completely austere environment. Those are some [operational] concerns coming from the countries in the Middle East region," da Costa Junior notes.
The Netherlands, meanwhile, appears close to cementing its deal for five C-390s, which also will include some co-operation with Austria in areas including training.
"We are in a final stage with them [the Netherlands], with no big discussions to be done," da Costa Junior says. "We are in good shape and we expect to have a signature of this contract no later than the first quarter of 2024." The agreement also will cover Austria's four examples.
Its ambitions do not stop there, though. Teamed with L3Harris, Embraer's defence unit also is touting the potential of an inflight refuelling boom-equipped "Agile Tanker" version of the KC-390 for the US Air Force.