Austria has selected Embraer's C-390 Millennium as a replacement for its aged fleet of Lockheed Martin C-130Ks, marking the Brazilian airframer's latest success with the twinjet airlifter.
Defence minister Klaudia Tanner announced the selection decision on 20 September, with Vienna planning to acquire four examples.
"Delivery of the first new aircraft would be possible in 2026/2027 after successful negotiations," the defence ministry says. The type will be based at the Austrian air force's Linz air base in Horsching.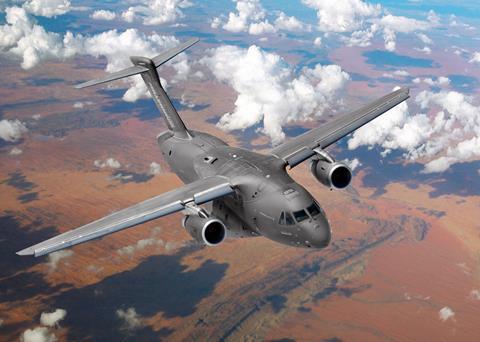 "Since 2003, the three Hercules aircraft have completed many missions and have always been a reliable transport device for our soldiers. Now it is time for the Embraer C-390," Tanner says.
"Embraer's aircraft is the only one in the 20-ton [payload] class that meets all of our requirements," she adds.
Acquired secondhand from the UK following service with the Royal Air Force, Austria's current C-130Ks have an average age of 56 years.
Vienna began its search for a replacement capability in 2021. Its defence ministry says the selected C-390 will have a unit cost of "between €130 million and €150 million [$139 million-$160 million]" .
In addition to procuring the Brazilian-built aircraft, the defence ministry says it is seeking "to create synergies, for example in training" to reduce costs. A potential training pact with fellow C-390 customer the Netherlands "is already being negotiated", it reveals.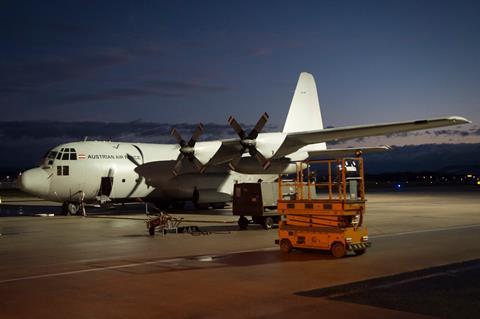 Confirming its selection, the airframer says it is "ready to support the Austrian Ministry of Defence and air force in order to meet the demanding requirements of their acquisition process, and [is] prepared to further strengthen the relationship with this nation".
Embraer remains in negotiations with the Netherlands over a planned purchase of five C-390s, selected to replace its four in-service C-130Hs. A contract award is likely to be finalised in early 2024, with introduction to service expected from 2027, according a military source familiar with the deal.
The airframer also has secured orders from fellow European NATO nations Hungary and Portugal, which will receive two and five examples each. Brazil already has far fielded six of the type, from a 19-unit order.
Story updated with Embraer comment.

Craig Hoyle joined Flight International in 2003, and has edited the now monthly title since 2015. He has reported on the UK, European and international military aviation sector for more than 25 years, and produces our annual World Air Forces directory.
View full Profile