Austria's first Sikorsky S-70A Black Hawk utility helicopter to have undergone an extensive avionics upgrade has been returned to its air force.
Arriving at Brumowski air base in Langenlebarn on 15 March, the rotorcraft ­– registered 6M-BC – is the lead example of nine Black Hawks to receive updates via a June 2017 contract with Ace Aeronautics of the USA.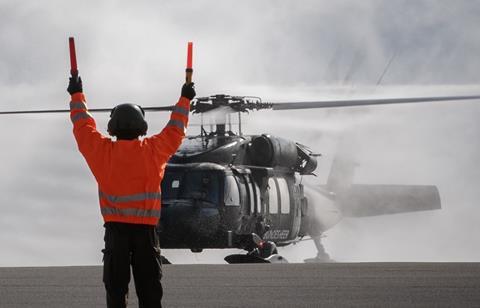 Valued at over $40 million, the project involves integrating the supplier's Deck VL-60 system, with Garmin G5000H avionics, plus an Avalex Technologies cockpit management unit and digital moving map capability. Additional updates include helmet-mounted displays, a secure communications fit, and the ability to use GPS-based approach procedures.
"The modification of the tried and tested Black Hawk represents a major step forward," says defence minister Klaudia Tanner. "This will ensure that it will be used for the next few decades and we will be able to provide even better assistance from the air in the future."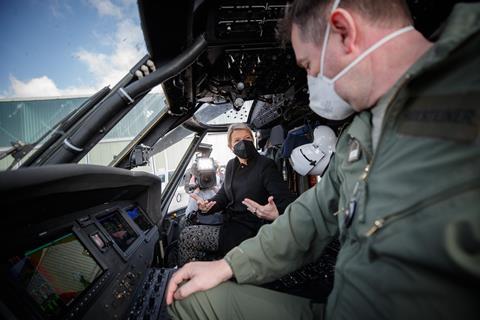 Cirium fleets data shows that Austria has nine Black Hawks in its inventory, with each airframe being 18 years old.
In addition to modernising its current examples, Vienna also is acquiring another three Black Hawks under a $50 million-plus deal with Ace. To be delivered in 2022, these will be configured to the same avionics standard at the company's Guntersville site in Alabama.