Babcock Australia has downselected the Bell 429 as its bidding platform for Australia's contest to obtain a new special forces helicopter.
"The Bell 429 has a relatively new paramilitary design, with high levels of safety, role flexibility and performance that will meet the demands of Australian Special Forces," says Babcock Australasia managing director Graeme Nayler.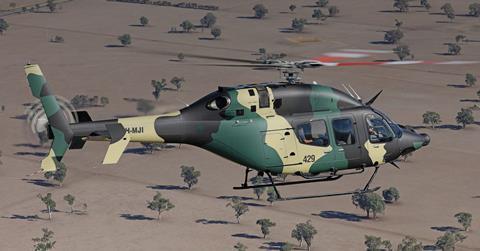 "Working together, Babcock and Bell draw on a global track record of successful helicopter operations to deliver a trusted solution," Babcock says.
The Bell 429 was also selected by another Australian prime contractor, Hawker Pacific, in a separate bid for the requirement, designated Project Land 2097 phase 4. The two companies have separate offerings for the deal, with the only similarity being the aircraft type selected.
"Babcock's success as a defence prime is attributed to its ability to offer capability-focussed solutions that select the best products and services tailored to the specific needs of the customer," Nayler says. "Babcock operates helicopters from all of the major manufacturers and understands the relative advantages of each system and provider."
A request for proposals for the programme was issued in February, following a request for information (RFI) in September 2018. The requirement calls for 20 rotorcraft.
According to the RFI, the Department of Defence wants in-service helicopters – both commercial and military platforms – "optimised for dense urban environments", and which can be deployed by a Boeing C-17 strategic transport.
The system must be capable of deploying with intelligence, surveillance and reconnaissance equipment and weapons. Missions will involve the insertion and extraction of special forces, fire support for small teams, hostage recovery, and tactical observation.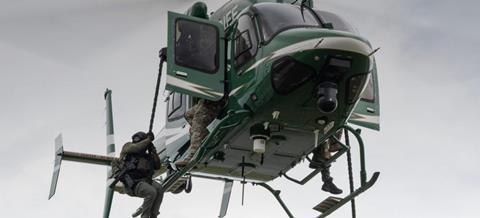 The project has attracted interest from suppliers such as Airbus Helicopters, with the H145M, and Boeing, pitching its AH-6I Little Bird, plus Leonardo Helicopters.
Babcock Australia, a unit of Babcock International, is a major helicopter operator in Australia. Key missions include emergency medical services, search and rescue, offshore services, and police operations.
Cirium fleets data shows that Babcock Australasia has 21 in-service rotorcraft. These include 11 Bell 412s, six Leonardo Helicopters AW139s, two MD Helicopters MD500s, one Airbus Helicopters H125 and one H130.