BAE Systems and Embraer are to collaborate on a study into potential military applications for the electric vertical take-off and landing (eVTOL) aircraft being developed by the Brazilian company's Eve urban air mobility (UAM) unit.
Announced on 21 December, the pact will involve work being conducted by company personnel in Lancashire, the UK and Sao Jose dos Campos, Brazil.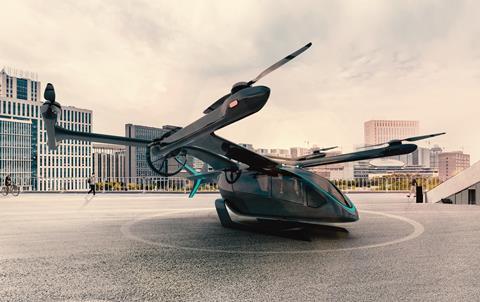 "The joint study will look at how the aircraft could provide cost-effective, sustainable and adaptable capability as a defence variant," the companies say. They identify potential military applications as including "personnel transportation, surveillance and reconnaissance, disaster relief and humanitarian response".
"Eve's eVTOL could help to transform defence operations, whilst reducing their environmental impact – at a much lower operating cost than today's platforms," they add.
"Bringing together Embraer's innovative technology in the commercial sector with our extensive defence engineering and systems integration experience will help us to accelerate the pace of new innovations," says Ian Muldowney, chief operating officer at BAE Systems' Air sector unit.
BAE adds that the joint study agreement with Embraer Defense & Security supports its strategy "to accelerate sustainable technology development through increased investment in research and development, as well as working with industry partners, SMEs and academia".
"The collaboration allows us to tap into talent from across the globe in our shared interest to develop innovative and sustainable solutions for the skies," says Embraer Defense & Security chief executive Jackson Schneider.
In development initially for use within the UAM sector, Eve's eVTOL offering has previously been described as likely to enter commercial service in 2026.