The Biden administration plans to move forward with $23 billion in arms sales to the United Arab Emirates (UAE), according a report citing congressional aides.
According to Reuters, members of US President Joe Biden's administration have said the deal, which includes 50 Lockheed Martin F-35A fighters, will be cleared.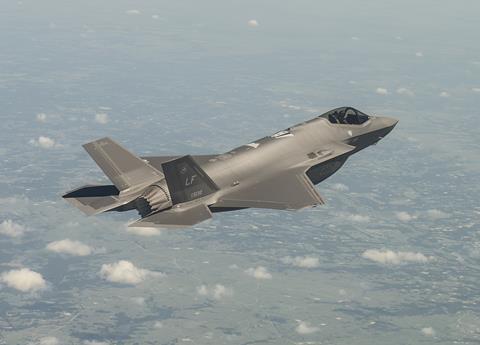 The US Department of State announced the deal on 11 November 2020 on the heels of Democrat Biden's victory over Republican Donald Trump in the 2020 election.
The proposed deal included 50 F-35As valued at $10.4 billion, up to 18 General Atomics Aeronautical Systems MQ-9B unmanned air vehicles (UAVs) valued at $2.97 billion and air-to-air and air-to-surface munitions valued at $10 billion.
In January, hours before Biden's swearing in, Reuters reported that Abu Dhabi had agreed to the weapons deal.
The deal was controversial with Democrats, given the UAE would be the first non-democracy to receive the F-35. There have also been concerns about the UAE's previous involvement in the Yemeni conflict.
After Biden's inauguration, he decided to review defence deals made by the Trump administration.
In late January, Raytheon disclosed that it was dropping the sale of an offensive weapon system to an unnamed Middle Eastern country on concerns that the Biden administration would not furnish a direct commercial sales export licence.
Raytheon did not disclose the type of munition or the potential customer. The company had drawn fire from human rights activists and Democratic politicians for weapons that Saudi Arabia has used in Yemen. It reportedly had a large sale of Paveway precision-guided bombs in the works.
Another Trump deal that could be up for review is a 30 December Foreign Military Sales deal that would see Saudi Arabia – which is still actively engaged in the Yemeni conflict – obtain 3,000 Boeing GBU-39 Small Diameter Bombs for $290 million.