Boeing has secured a contract worth up to $471 million related to upgrade work for Tokyo's fleet of F-15J fighters, while Lockheed Martin will conduct F-35 work for an unnamed foreign customer.
The Foreign Military Sales (FMS) contract was awarded by the US government in relation to the 'Japan Super Interceptor' programme, which will see 70 Japan Air Self-Defense Force (JASDF) aircraft receive extensive upgrades.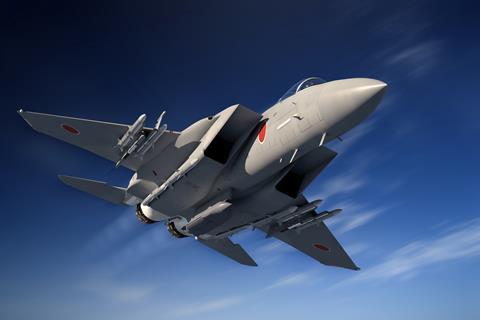 "The contract action provides for the design and development of an integrated suite of aircraft systems to support modification of the Japan Air Self Defense Force F-15MJ aircraft and the development, test, and delivery of four weapon system trainers," says the US Department of Defense in its routine listing of contracts.
At the time of the contract award $48 million has been obligated, with the work to have been completed by 31 December 2021.
The announcement suggests progress with the programme, which was held up owing to haggling over costs between Tokyo and Washington DC.
To save costs, Tokyo cut the original scope of the programme from 98 airframes to 70. Also cut was a plan to integrate the Lockheed AGM-158 Joint Air-to-Surface Standoff Missile (JASSM) with the upgraded F-15.
Instead of JASSM, Japanese media reports have suggested that the developmental Mitsubishi ASM-3 missile will provide the aircraft – now serving solely in the air-to-air role – a new anti-ship capability.
Given the rapid growth of China's navy, the JASDF places a premium on the ability to attack surface vessels.
The F-15J announcement follows a 27 December US Navy contract to Lockheed related to work on the F-35 for an unspecified FMS customer.
The $49 million award "provides engineering and other related activities in support of the design and development of a Joint Strike Fighter aircraft variant tailored for an unspecified Foreign Military Sales (FMS) customer."
The award likely relates to the F-35B short take-off and vertical landing (STOVL) version of the jet, which is operated by the US Marine Corps, which falls under the US Navy.
The contract is to be completed in 2026, but no other details were given, such as the country involved or the number of aircraft.
It is possible that the country in question is Singapore, which is to start receiving up to 12 F-35Bs in 2026.