Boeing has secured a contract for the third and fourth KC-46 aerial tankers for the Japan Air Self-Defence Force (JASDF).
The contract was awarded by the US Air Force, which is handling the transaction through the US Foreign Military Sales process.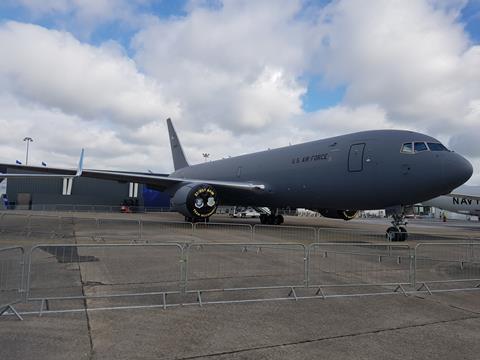 According to the US Department of Defense's contracts page, the deals are worth $342 million, with the work to be completed by 30 June 2023.
The contract for Japan's first KC-46A was signed in December 2017, and the second in December 2018. The first example is due for delivery to the JASDF in 2021, says Boeing.
"Japan's new tankers will play an invaluable role in the security alliance between our two countries," says Colonel Jason Lindsey, US Air Force KC-46 system programme manager.
Tokyo elected to order the KC-46, a derivative of the 767 airliner, in October 2015.
Initial plans had called for the JASDF to field three KC-46s in 2020, but issues with the programme pushed back the delivery date.
The aircraft will supplement the service's four KC-767 tankers. Cirium fleets data shows that these assets have an average age of 13.8 years.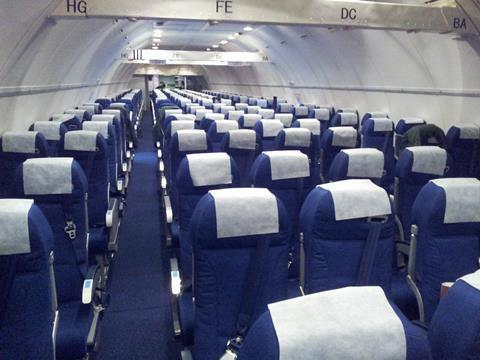 Boeing continues to struggle with the KC-46 programme. In its results for the quarter ended 30 September, it took a $67 million charge against the programme related to coronavirus disruptions and undisclosed productivity inefficiencies.
One lingering challenge relates to the jet's 3D remote vision system, whereby operators guide the refuelling boom into the receptacles of receiver aircraft. In certain conditions, the camera increases risk by producing distorted or washed out images.
In the first quarter of 2020, Boeing's Defense, Space & Security unit took a $827 million charge to cover the cost of redesigning the boom cameras.