The Brazilian air force will receive its first locally-assembled Saab Gripen E fighters in 2025, following the inauguration on 9 May of a new production line at Embraer's plant in Gaviao Peixoto, Sao Paulo State.
Linked to a 36-aircraft buy contracted in 2014, the milestone represents the first time that the Swedish-designed Gripen will be built away from Saab's Linkoping site.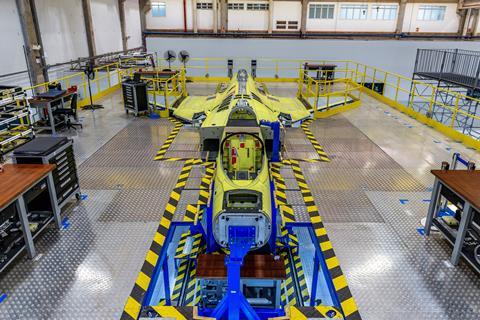 "The inauguration of the final assembly line marks the delivery of one the most significant contributions to the Gripen fighter ecosystem in Brazil," the companies say. The nation already hosts design, development and component manufacturing capabilities for the type, plus a dedicated flight test centre to support the programme.
Brazil's order covers 28 single-seat Gripen Es and eight two-seat F-model fighters, with the latter variant being developed in collaboration with Embraer. The Brazilian air force last December introduced the first examples of its locally designated F-39E to frontline service.
"We celebrate not only the inauguration of the Gripen fighter production line, but the success of the collaboration between Saab and Embraer, which grows stronger every day with the common goal of serving our client, the Brazilian air force," says Embraer Defense & Security chief executive Bosco da Costa Junior.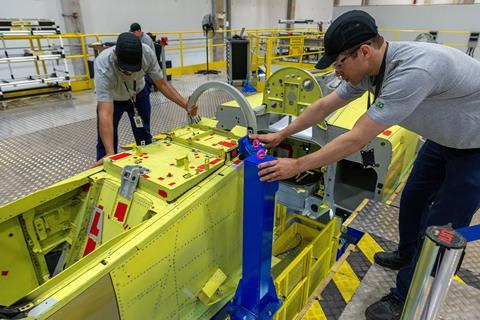 "As a natural evolution of this relationship, we hope that soon we can together expand our business into new markets," he adds, referring to a recently signed memorandum of understanding covering activities such as promoting the Gripen E/F to potential additional customers in the Latin America region.
"Here we will produce 15 of the 36 aircraft currently contracted to the Brazilian air force," says Saab chief executive Micael Johansson. "The aim is also to produce here any future Gripen orders from Brazil as well as other countries. We want Brazil to become an export hub to Latin America and potentially other regions."
Attendees at a ceremony to open the final assembly line included Brazilian President Luiz Inacio Lula da Silva, defence minister Jose Mucio Monteiro Filho and Brazilian air force commander Lieutenant-Brigadier Marcelo Kanitz Damasceno.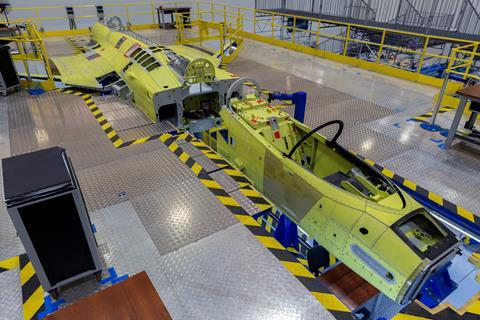 Aerostructures and other components are shipped to the new final assembly line from Linkoping and Sao Bernardo do Campo. "Units assembled in Brazil will be delivered from 2025," the companies say.
The Gripen E is also being acquired by the Swedish air force, which has so far ordered 60 examples.

Craig Hoyle joined Flight International in 2003, and has edited the now monthly title since 2015. He has reported on the UK, European and international military aviation sector for more than 25 years, and produces our annual World Air Forces directory.
View full Profile