UAE-based Calidus Aerospace used its home show to exhibit a range of in-development products, including its B-250 turboprop and the Sahab unmanned air vehicle (UAV) design.
Taking part in the daily flying display in Dubai, the B-250 is on order for the UAE air force, which will field 24 of the type in a light attack configuration.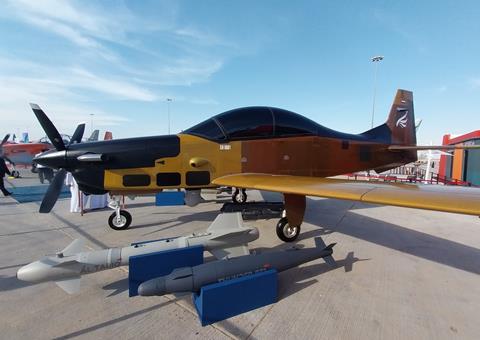 The company's static display features an unpainted aircraft with the serial number SN 0001. Fitted with a dummy canopy, it is flanked by a variety of precision-guided weapons, among them the Al Tariq, EDGE-developed Desert Sting 16 and Thunder P-32, and the Raytheon AIM-9L air-to-air missile. The two-seat aircraft also is equipped with an electro-optical/infrared sensor turret installed beneath its fuselage.
Also on show is a B-250T trainer, in a striking orange and grey livery, Calidus's in-development B-350 intelligence, surveillance and reconnaissance and strike aircraft – unveiled at the show two years ago, plus the Sahab UAV.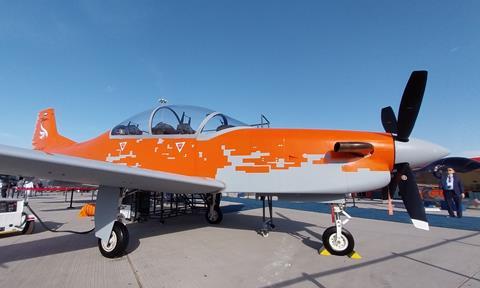 Deliveries of the B-250 to the UAE air force are expected to begin during 2024.

Craig Hoyle joined Flight International in 2003, and has edited the now monthly title since 2015. He has reported on the UK, European and international military aviation sector for more than 25 years, and produces our annual World Air Forces directory.
View full Profile