Canberra is to conduct a formal probe into efforts by China to recruit former Australian Defence Force (ADF) pilots to provide military training.
Based on information gathered following media reports that former Australian military personnel may have aided China, Canberra will take a detailed look at the matter, says defence minister Richard Marles.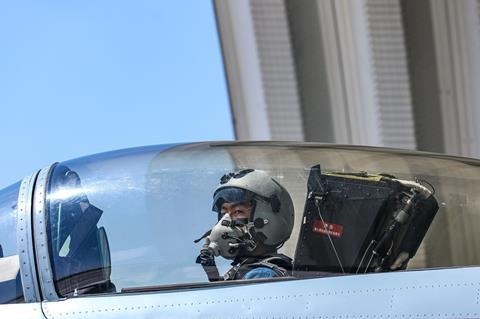 "The information provided to me so far presents enough evidence to warrant the need for a detailed examination into the adequacy of current Defence policies and procedures addressing this matter," says Marles.
"I have therefore instructed the department to commence that process. It's no secret that Defence activities, people and assets are targets for Foreign Intelligence Services."
The Australian probe follows remarks by the UK Ministry of Defence (MoD) in October that condemn the practice of former UK military pilots accepting paid training jobs in China.
The UK MoD's statement was in response to UK government revelations about Beijing's recruiting retired flyers from Western military forces to train its own pilots.
In addition, Australia recently arrested former US Marine Corps fighter pilot Daniel Edmund Duggan on behalf of the USA, based on allegations that he helped train Chinese pilots. Media reports suggest that Duggan formerly flew the Boeing AV-8B Harrier II.
Beijing continues to wage a relentless espionage campaign aimed at stealing Western defence technology, particularly around key areas such as aircraft engines.
Pilot training, long seen as a weak spot for the People's Liberation Army Air Force (PLAAF), has also emerged as a major emphasis as the Chinese Communist Party (CCP) rapidly advances the country's airpower capabilities.
Obtaining a detailed understanding of allied capabilities and tactics would greatly benefit the PLAAF in the event of a conflict with the USA and its allies.
"Australians who work or have worked for the government in any capacity, particularly our ADF, who come into possession of the nation's secrets, have an obligation to maintain those secrets beyond their employment with, or their engagement with, the Commonwealth," adds Marles.
"This is an enduring obligation and to reveal any of those secrets is a crime. It's clear and unambiguous."