The development of Chinese airpower will continue to be a major defence theme in 2021, as observers look for enhancements of existing types and the possible emergence of a new stealth bomber.
2020 proved to be another exciting year for Chinese military aviation, with advances seen in key combat and support aircraft programmes. Arguably the biggest news came in October, when footage emerged of a Xian H-6N bomber carrying a long-rumoured ballistic missile along its centreline.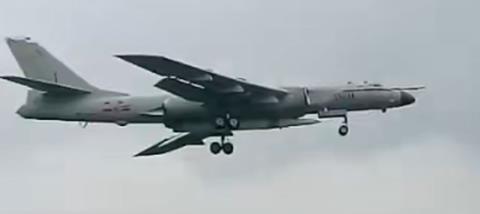 Details about Chinese programmes are notoriously difficult to come by, fuelled mainly by dubious images and cryptic remarks that emerge in China's tightly-controlled social media space. Official channels, such as China's nationalistic Global Times newspaper, often post reports about Chinese military aviation, but their credibility is open to question. Beijing holds its cards close to its chest.
Nonetheless, observers will be looking for several things in 2021. Engines, the perennial bugbear of Chinese aircraft, will be one focus.
China's premiere fighter, the Chengdu J-20, is flying with a local engine, the Shenyang WS-10 Taihang – early versions used Russian Saturn AL-31s. In November 2020, images emerged of J-20s powered with an updated version of the WS-10, the WS-10C.
The J-20's ultimate powerplant, however, is the Xian Aero Engine WS-15 Emei. Estimates suggest that the WS-15's maximum thrust will be 18.4t (180kN), potentially giving the twin-engined J-20 genuine "fifth generation" performance, including supercruise – the ability to travel at supersonic speeds without engaging the afterburners. There are also persistent rumours about a two-seat version of the J-20.
In late 2020 rumours emerged that the Y-20 strategic transport, heretofore powered by Soloviev D-30KP-2s, had operated a maiden flight with the new Shenyang WS-20, a more efficient engine featuring a higher bypass ratio. Should a WS-20-powered Y-20 break cover in 2021, it will mark a milestone both for the programme and China's broader engine efforts.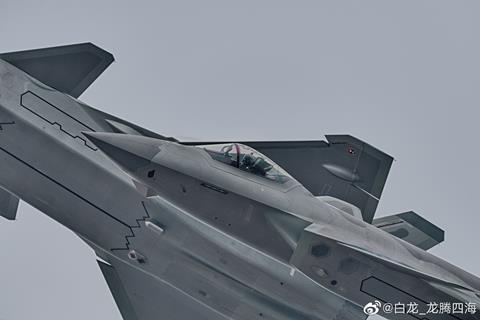 Moreover, the coming year could bring more information about the Y-20's other role as an air-to-air refuelling tanker. With just a handful of older H-6s and a trio of Ilyushin Il-78s earmarked as tankers, air-to-air refuelling is a weak area for the People's Liberation Army Air Force (PLAAF), particularly as it looks to project power further from China's shores. A high capacity, indigenous tanker in the form of the Y-20 would go some way to rectifying this weakness.
2021 might offer more clarity around China's other stealth fighter, the AVIC FC-31. Testing has continued with the type, an updated version of the J-31 that appeared in 2014's Zhuhai air show. It is understood that the PLAAF is not interested in the FC-31, but that the People's Liberation Army Navy may want it as a new carrier-borne fighter to replace its problematic Shenyang J-15.
One potentially big story for 2021 relates to China's developmental stealth bomber, the H-20. It is understood that the H-20 will resemble the Northrop Grumman B-2, and provide Beijing with a true strategic bomber capability. Pictures of the new type are greatly anticipated, although some observers believe that China might have difficulty incorporating a sufficiently powerful powerplant.
As China's most numerous bomber, the H-6 will continue to be a source of major interest, particularly its most advanced variant, the H-6N. In addition to the H-6N's ability carry a ballistic missile, it is also believed capable of carrying an unmanned air vehicle (UAV).
Finally, UAVs will continue to be a major focus. China has developed UAVs for a broad range of missions, from reconnaissance to cargo carriage. Similar to the west, is it is also looking at the future of air combat, developing unmanned combat air vehicles such as the Dark Sword and Sharp Sword. Tantalising hints about both programmes might – or might not – emerge during 2021.

Greg Waldron is the Asia Managing Editor of FlightGlobal, responsible for the team's airline, aerospace, and defence coverage across the region. He has worked at the company since 2009. In the airline space, Waldron has conducted dozens of interviews with airline leaders in the Asia-Pacific. He also covers areas such as MRO and safety. On the defence beat, Waldron has written extensively about the rise of Chinese airpower, as well as broader airpower developments around the region, such as indigenous fighter programmes, and regional acquisitions of foreign equipment. In addition, Waldron writes about commercial helicopters in the region and business aviation. Waldron worked has a freelance journalist with his work appearing in several business publications.