The House of Representatives approved a $1.7 trillion package to fund the US government, averting a shutdown that would have affected numerous military procurement programmes and regular operations.
The bill cleared its final legislative hurdle on 23 December, the same day the government was set to run out of legally approved funds to cover current and future operations.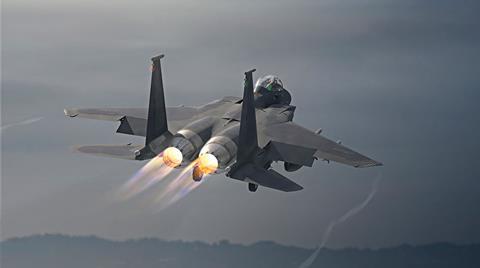 The US Senate approved the bill earlier in the week. It now goes to President Joe Biden to sign into law, who says he will do so.
Senator Patrick Leahy, chair of the powerful appropriations committee, says the omnibus spending bill "fully funds" the 2023 National Defense Authorization Act (NDAA), which governs defence policy for the coming year.
Biden signed that legislation on 23 December, separately from the spending measure. While the NDAA lays out Pentagon policy on everything from aircraft procurement to fleet operations, the bill does not authorise the necessary funding to support those activities.
Under the omnibus spending package, the Department of Defense will receive $858 billion to fund operations, procurement and other strategic priorities for 2023 – an increase from the previous year. The bill's passage also avoids a looming shutdown of the federal government, whose current funding was set to expire on 23 December.
The development clears the way for the US Air Force (USAF) to begin reducing the size of its fleet of Fairchild Republic A-10 Thunderbolt II ground attack aircraft, a long sought objective. However, Congress overruled the service's desire to retire some Lockheed Martin F-22 Raptor fifth-generation air superiority fighters.
The USAF will also be prevented from retiring Boeing F-15 interceptors, without creating a plan to backfill the mothballed capacity. The service will also get more Lockheed C-130J cargo transports and be allowed to retire some older Boeing KC-135 aerial tankers.
More vertical lift capacity will be coming to the services, including Sikorsky CH-53Ks for the US Marine Corps, Sikorsky HH-60W Combat Rescue Helicopters for the USAF and even a few more Sikorsky UH-60M Black Hawks for the Army National Guard.
In total, the bill provides some $7 billion for new aircraft procurement, with additional funds for research and development into new aviation platforms and improving existing systems.