The US Department of Defense (DoD) stands to receive $7 billion for procurement of new aircraft through September next year under a $1.7 trillion fiscal year 2023 spending bill now working through the US Congress.
If approved, the bill will also provide the DoD some $700 million to fund development of next-generation aircraft and $45 billion in continued aid to the Ukrainian government and its military forces. The funds will support the 2023 National Defense Authorization Act, which lawmakers passed last week and which outlines how defence funds are to be spent.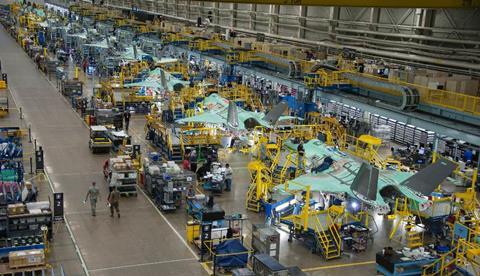 US Senator Jon Tester, chair of the subcommittee of defence appropriations, describes the proposed spending plan as "shifting resources toward cutting-edge programmes that will maintain our fighting edge over adversaries like China and Russia".
Big winners in the bill include Lockheed Martin, which stands to receive $1.5 billion for supplying the government with 19 new F-35 stealth fighters and $1.7 billion for 16 new C-130J tactical transports.
Lockheed subsidiary Sikorsky will also secure significant contracts if the bill becomes law. The draft earmarks $570 million for the purchase of 10 additional HH-60W Jolly Green II Combat Rescue Helicopters and $250 million for two more CH-53K Sea King heavy-lift rotorcraft.
Those programmes will be increasingly important for Sikorsky, which in December lost to Bell in a bid to produce the US Army's next generation air assault helicopter.
Boeing also could see additional revenue. The bill would provide $600 million to maintain production of its F/A-18 Super Hornet, $200 million for advanced procurement of additional CH-47F Chinook transport helicopters and $500 million for five additional MV-22 Osprey tilt rotors, which Boeing produces jointly with Textron subsidiary Bell.
Boeing also stands to benefit from a proposed $200 million allocation to "accelerate the replacement of the ageing [Boeing] E-3 Airborne Warning and Control System". The airframer produces that platform's planned replacement for the US Air Force, the 737-based E-7 Wedgetail.
Additionally, the bill would set aside $834 million for the purchase of four additional Gulfstream G550-based EC-37B Compass Call electronic-warfare aircraft – a project led by L3Harris.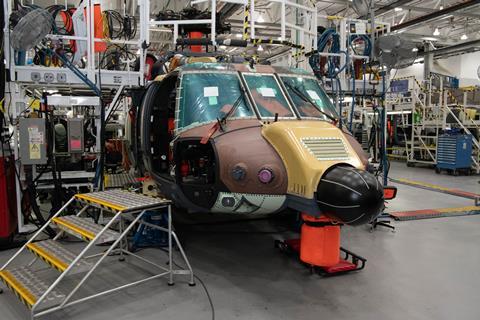 The funding bill would also support aerospace development programmes, earmarking $286 million for funding the Advanced Engine Transition Program (AETP) to upgrade F-35 propulsion, and $220 million for the Next Generation Adaptive Propulsion (NGAP) programme to produce a sixth-generation aircraft engine.
NGAP participants include GE Aerospace, Pratt & Whitney, Boeing, Lockheed and Northrop Grumman. GE and P&W are competing for AETP contracts.
Final negotiations over the spending package are under way in Congress. Lawmakers risk a shut down of the federal government if they fail to reach a deal by 23 December, after which the US government's funding authority is set to expire.
Tester says allowing that to happen would "undermine our military and national security at a time of increasing threats around the globe".
The FY2023 proposal represents a decrease from the $22.4 billion for aircraft procurement in the FY2022 omnibus spending bill. However, the bill would increase overall defence spending by some $69 billion.
See the full list of proposed defence spending items here: