Lockheed Martin, unsurprisingly, once again heads the top 10 listing of defence aerospace sales, given that it is number one in the overall Top 100 aerospace companies and virtually all of its revenues come from the military aviation segment.
However, the sales split between companies with a foot in both the commercial and defence camps, and which break out their figures accordingly, sheds more light on the relative strengths of both markets.
The newly-merged Raytheon Technologies, for instance – second in this list and second overall – derived almost $42 billion of its $64.4 billion revenue, or just under two thirds, from defence. The company saw its defence sales increase by almost 44% last time, partly as a result of its acquisition of Collins Aerospace and Pratt & Whitney, both of which have substantial military interests. In 2021, however, Raytheon grew its defence revenues by a further impressive 21.2%.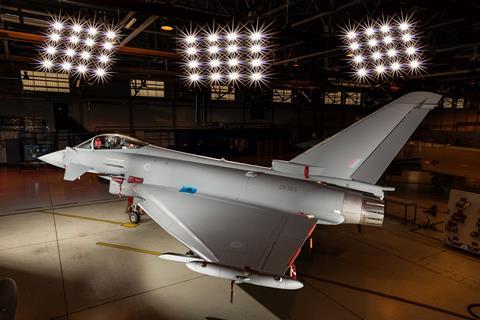 Revenues were down just over 3% at third-placed Northrop Grumman, another almost pure-play in defence, while they were fairly static at Boeing. At $26.5 billion, defence makes up a bit over two-fifths of Boeing's overall revenues, but, as we have noted elsewhere, the company accounts for its aftersales and services activities across commercial and defence as a separate business segment.
L3Harris, in fifth, experienced a 2% fall in defence revenues which, at just under $17 billion, comprise the vast bulk of its overall sales. BAE Systems, another company that is almost entirely focused on defence, enjoyed an almost 12% boost in defence revenues.
Higher military spending – as tensions rise following Russian's invasion of Ukraine and China's sensitivities over Taiwan – are likely to bolster the backlogs and research and development budgets of the largest players, and have a positive impact on the entire supply chain.
However, unlike the commercial sector – where higher demand for flying feeds almost directly through to airline confidence and orders – the defence market is governed by national political priorities, both in terms of protecting the nation's immediate security, but also safeguarding the technological know-how and workshares of domestic industries.
Top 100 aerospace companies ranked by revenue
1

2

3

4

Currently reading

Defence companies continue to buck business downturn

5