A trio of European propulsion specialists have thrashed out an agreement that will enable the creation of a new engine to power the Next Generation Fighter being developed by France, Germany and Spain.
MTU Aero Engines and Safran Aircraft Engines had previously agreed to co-operate on the new military powerplant as part of the Future Combat Air System (FCAS) programme initially driven by Berlin and Paris.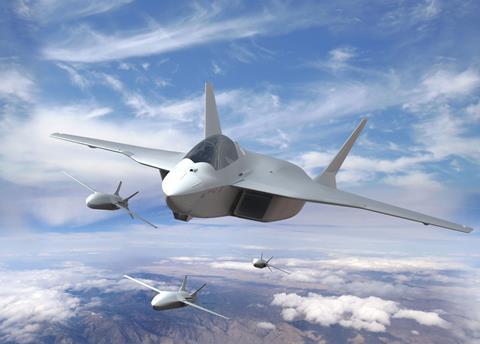 However, the admission of Madrid to the project in 2019 also obliged the inclusion of ITP Aero within the engine development.
ITP is to join as a "main partner" of the MTU-Safran joint venture EUMET, which will act as prime contractor for the effort.
Equal workshare between the three countries will be ensured by the agreement, the three parties indicate.
Safran is to lead the overall design and integration of the engine, while MTU will be responsible for service and support activities. ITP, meanwhile, is to develop the low-pressure turbine and the nozzle, among other components.
Approval by the three countries is required by mid-year to move the FCAS to the next phase of its research and technology programme.
Michael Schreyogg, MTU chief programme officer, describes the agreement as creating a "reliable and solid framework" for future work.
"Having reached this we will jointly focus on the major next steps ahead: securing the contract for the demonstrator phase during the next few months and ramping up development activities in line with our highly ambitious timeline until 2040," he says.
ITP is presently owned by the UK's Rolls-Royce, although the Derby firm has been evaluating a potential disposal of its Spanish subsidiary.