Finland has moved a step closer to seeking membership of the NATO alliance, with its president and prime minister on 12 May jointly calling for an application to be made by Helsinki "without delay".
"During this spring, an important discussion on Finland's possible NATO membership has taken place," President Sauli Niinisto and Prime Minister Sanna Marin write. "Time has been needed to let parliament and the whole society establish their stands on the matter [and] for close international contacts with NATO and its member countries, as well as with Sweden," they say.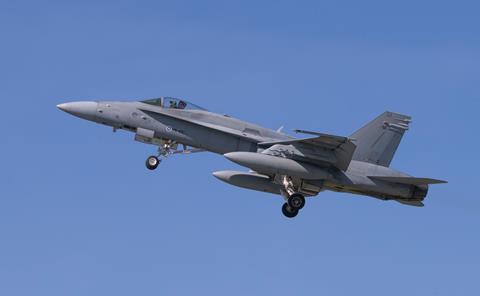 Noting that "the moment of decision-making is near", they add: "NATO membership would strengthen Finland's security. As a member of NATO, Finland would strengthen the entire defence alliance. Finland must apply for NATO membership without delay.
"We hope that the national steps still needed to make this decision will be taken rapidly within the next few days," they add.
Neighbouring Sweden also appears to be edging towards requesting NATO membership, with both nations' long-held non-aligned status having been under domestic review in the wake of Russia's late-February invasion of and war with Ukraine.
Moscow has previously warned Finland and Sweden against participating in future expansion of NATO, which currently totals 30 nations.
Finland – which has a long land border with Russia – last December selected Lockheed Martin's F-35A to replace its current Boeing F/A-18C/D fighters. Deliveries under the 64-aircraft, €8.4 billion ($9.5 billion) deal will be made between 2025 and 2030.
The Swedish air force currently operates almost 100 Saab Gripen C/Ds, and has 60 new-generation Gripen Es on order.
Meanwhile, the UK government signed bilateral mutual security assurance agreements with both Finland and Sweden on 11 May, with the parties pledging "to share more intelligence, bolster our military exercises and further our joint development of technology", UK Prime Minister Boris Johnson says.