North Asia is seeing a series of exercises among defence partners aimed at improving interoperability, with the Australian, French, and Italian air forces all visiting the region in a relatively short time frame.
From 26-29 July, the Japan Air Self-Defense Force (JASDF) says it will conduct tactical training with the French air force, which has dispatched two Dassault Rafale fighters, an Airbus Defence & Space A330 Multi-Role Tanker Transport (MRTT), and an Airbus A400M tactical transport to the Asia-Pacific under its Pegase 23 deployment.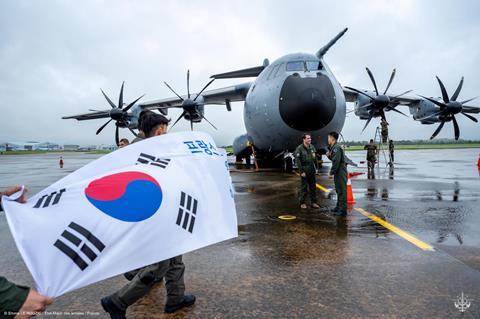 The French aircraft will operate with JASDF types such as the Boeing F-15J, Mitsubishi F-2, Boeing KC-767, and Kawasaki C-2 transport.
Prior to Japan, the Rafales were in Guam conducting training operations with the US Air Force (USAF) and other allies from Andersen AFB. According to the French air force, the work in Guam included long-range missions that saw the Rafales receive fuel from tankers operated by allies.
For the first time, Rafales have also deployed to South Korea, where they conducted tactical training with F-15Ks and Lockheed Martin KF-16s of the Republic of Korea Air Force (ROKAF). A ROKAF image shows a South Korean F-16 flying under the boom of a French MRTT.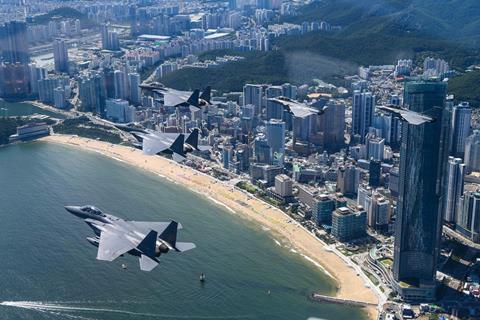 Pegase 23 represents the second such French air force deployment to the Asia-Pacific in less than 12 months.
Early August will see the Italian air force send a major force to operate with the JASDF, including four Lockheed F-35As, three KC-767s, and its brand new Gulfstream G550 airborne early warning and control aircraft.
The Italian air force says that the mission will bolster interoperability.
Late August to mid-September will see the Royal Australian Air Force (RAAF) dispatch nine aircraft to Japan, comprising six F-35As, one A330 MRTT (designated KC-30A in Australian service), one Lockheed C-130J, and one Boeing C-17A strategic transport.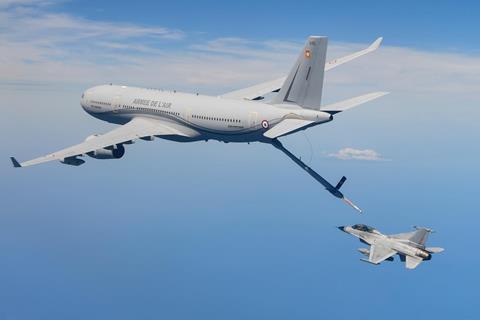 A broad range of JASDF aircraft will conduct operations with the RAAF visitors.
The growing focus on North Asia by foreign air forces coincides with ever increasing tensions in the region stemming from China's relentless military build-up and aggressive behavior. This includes almost daily large scale combat aircraft sorties around self-ruled Taiwan, which Beijing claims as its sovereign territory.
The USAF also continues to mount operations in the region focused on interoperability with allies, including regular activities with the JASDF.