The French air force recently took delivery of its 12th A330 Phenix multi-role tanker transport from Airbus Defence & Space, with a further batch of three widebodies scheduled to enter conversion from next year.
Transferred to the service's 31st Air Refuelling and Strategic Transport Wing at Istres air base on 20 September, the modified twinjet has the registration 069.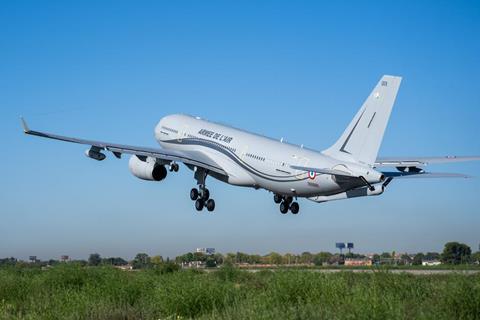 Airbus's defence unit – which had handed over France's 11th Phenix during the Paris air show in June 2023 – transferred its first example in October 2018.
The French air force also this year took receipt of three unmodified A330s, which are due to later undergo conversion to the MRTT standard at Airbus's Getafe site near Madrid, Spain.
Cirium data indicates that one of these aircraft was built new for the service, while the other two are eight-year-old examples originally employed in airline service by Avianca. The trio remain on the civilian F-register currently, it shows.
Deliveries of these remaining modified MRTTs are expected to occur between 2025 and 2028, boosting the total fleet size to 15.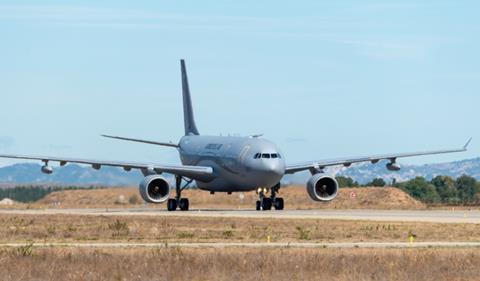 "The [French] Air and Space Force will then have the largest fleet of this type in Europe," the service notes.
The air force will, meanwhile, also take delivery of a new flight simulator for the Phenix at Istres before year-end, which it says will provide it with "complete autonomy" to deliver pilot training.

Craig Hoyle joined Flight International in 2003, and has edited the now monthly title since 2015. He has reported on the UK, European and international military aviation sector for more than 25 years, and produces our annual World Air Forces directory.
View full Profile