Daher has been awarded €21.8 million ($29.8 million) to produce four TBM 940 high-speed turboprops for use by France's DGA defence procurement agency.
Confirmed by the nation's defence ministry on 4 February, but signed in late 2020, the contract covers deliveries from mid-2021.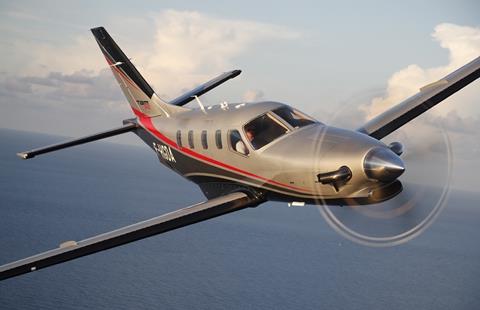 "These aircraft will gradually replace three TBM 700s put into service almost 30 years ago," says the DGA. Cirium fleets data shows that these are aged between 26 and 28 years, and operated from its Cazaux and Istres test sites.
The single-engined assets will be employed for tasks including training test pilots and flight-test engineers, and supporting the activities of France's EPNER test pilot school.
New functionality to be incorporated with the Pratt & Whitney Canada PT6-66D-powered aircraft by Daher include the addition of flight-test instrumentation, an on-board operator workstation and increased electrical generation. The TBM 940s will also be modified to enable them to carry a sensor payload of up to 75kg (165lb) beneath either side of the wing.
Paris notes that the new business will safeguard "around 30 direct jobs in the aeronautics industry".
Normally capable of carrying six passengers, the TMB 940 has a maximum cruise speed of 330kt (610km/h), and a range of up to 1,730nm (3,200km).
Additionally, Paris has ordered two new CAP 10 aerobatic trainers from Darois-based Robin Aircraft, for use during the French navy's selection of student pilots. Deliveries to the service's 50 S squadron are scheduled during 2022.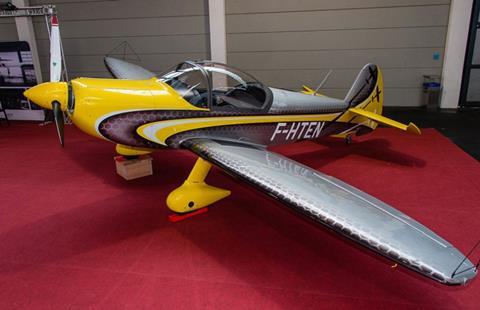 Worth €1.1 million, the deal also covers the provision of upgrade kits for five CAP 10s operated since the early 1980s. Modifications will include updated cockpit displays, the DGA says.