The three national industry partners behind the Global Combat Air Programme (GCAP) have strengthened their relationship via a collaboration agreement announced as the UK's DSEI exhibition opened its doors on 12 September.
Describing the advance, the partners say the agreement "supports ongoing discussions to set out long-term working arrangements and maturity of the concept and capability requirements for the next-generation combat aircraft".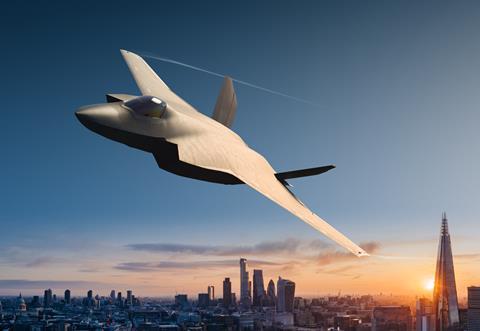 "The agreement between BAE Systems (UK), Mitsubishi Heavy Industries (Japan) and Leonardo SpA (Italy) reflects positive momentum and strong trilateral cooperation, and will involve the industry partners maturing integration, collaboration and sharing of information towards the next phase of GCAP," the companies say.
"We have maintained a high tempo of engagement with our industrial and government partners in Italy and Japan since the launch of GCAP," says Herman Claesen, BAE's managing director, Future Combat Air Systems.
"The collaboration agreement signals the strong alignment across all three nations to meet common goals and objectives on the programme to deliver a truly international, next generation combat aircraft," he adds.
"We will bring all of our considerable knowledge accumulated through previous programmes to the table," says Hitoshi Shiraishi, Mitsubishi Heavy Industries' senior fellow, GCAP. "We have already started cooperating closely with our UK and Italian partners and believe that our mix of cultures and diverse perspectives will contribute to the success of this programme."
"Participation in DSEI fits perfectly into our progress of the collaboration and consolidates more than ever the strong ties created between the partner companies," says Guglielmo Maviglia, director GCAP programme, Leonardo SpA.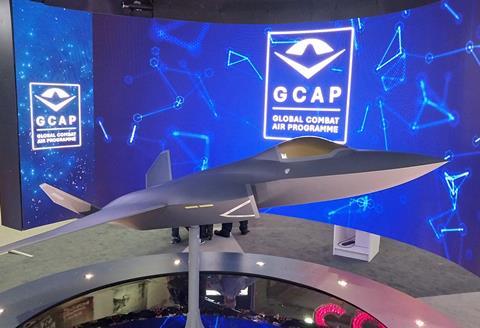 Further updates on the GCAP effort – which will deliver a sixth-generation fighter for operational use from 2035, plus supporting systems – will occur during the 12-15 DSEI show, where FlightGlobal is the official aerospace zone media partner.

Craig Hoyle joined Flight International in 2003, and has edited the now monthly title since 2015. He has reported on the UK, European and international military aviation sector for more than 25 years, and produces our annual World Air Forces directory.
View full Profile