GE Aviation has delivered its first F110-129 engines for integration with Boeing's F-15EX fighter, ahead of the new model's flight debut next year.
Announcing the development on 16 September, GE said its relationship with Boeing on the project dates back to 2014, when the propulsion supplier "began investing resources and made a long-term commitment to become qualified on the F-15EX".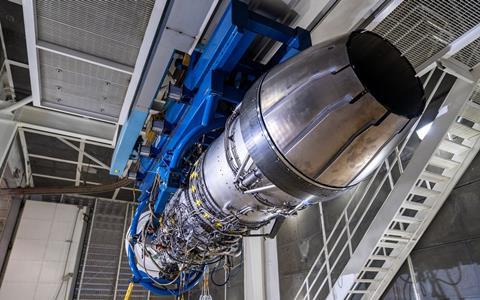 The US Air Force (USAF) in June awarded Boeing a contract to produce a first batch of eight interceptors, without disclosing its engine selection. GE confirms that during the same month it received a Lot 1 contract from the Air Force Life Cycle Management Center to supply 19 F110-129s, plus modernised engine monitoring system computers.
Shawn Warren, GE Aviation's vice-president and general manager of large combat and mobility engines, says the company's F110 production line is "fully operational and ready to serve the F-15EX programme".
"We're proud to deliver these engines to Boeing and do our part to ensure the air force's rapid fielding requirements are met to maintain fighter aircraft capacity," Warren adds.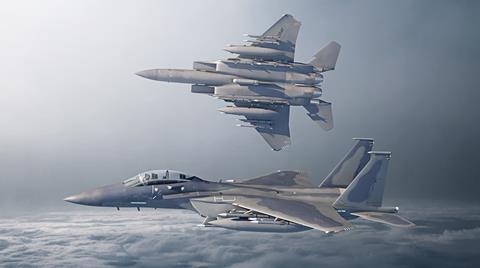 Due to enter squadron service from 2023, the F-15EX is intended to allow the USAF to rapidly re-equip squadrons currently flying aged F-15C/Ds. It intends to acquire up to 144 examples, but could eventually increase this to as many as 200.
GE notes that F110s have powered all the F-15s delivered since 2012, including aircraft for export operators Qatar, Saudi Arabia and Singapore.