Lockheed Martin has scored its third international sales success with the F-35A within nine months, after Berlin announced its selection of the stealth fighter to replace part of its Panavia Tornado fleet.
"Today we are making good, important progress with the equipment of the Bundeswehr," German defence minister Christine Lambrecht said while announcing the decision on 14 March. The F-35A will assume Berlin's commitment to meeting NATO's nuclear deterrent needs.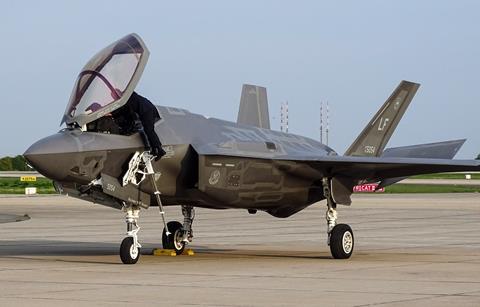 Germany's air force says it expects to acquire up to 35 of the aircraft, following contractual discussions with Washington. Its Tornado fleet is due to be retired by 2030.
"The F-35 offers unique potential for cooperation with NATO allies," says Lambrecht, who notes that multiple European alliance members already operate or have ordered the fifth-generation type. In addition, Switzerland selected the F-35A in June 2021, followed by Finland last December.
Berlin had also evaluated the Boeing F/A-18E/F Super Hornet for its nuclear deterrence mission, along with the EA-18G Growler electronic warfare variant.
In addition to its planned F-35A order, Germany is also expected to order an additional 15 Eurofighters to assume the duties of its electronic combat and reconnaissance (ECR)-roled Tornados.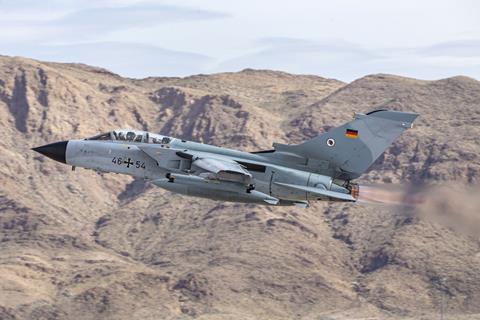 "With the further development of the Eurofighter for electronic combat, important key technologies will remain in Germany and in Europe," Lambrecht notes. Berlin has previously committed to acquiring 38 active electronically scanned array radar-equipped Eurofighters via a Project Quadriga activity to replace its Tranche 1-standard examples.
"With the F-35 and the further development of the Eurofighter in electronic combat, the Luftwaffe is very well positioned for the future," says inspector of the air force Lieutenant General Ingo Gerhartz.