Saab has performed a successful first test firing of MBDA's Meteor beyond visual-range air-to-air missile (BVRAAM) from its Gripen E fighter.
Recently conducted at the Vidsel test range in northern Sweden, the activity involved firing the ramjet-powered weapon at an altitude of approximately 16,500ft, says the airframer, which reports "a successful end-to-end result on the target".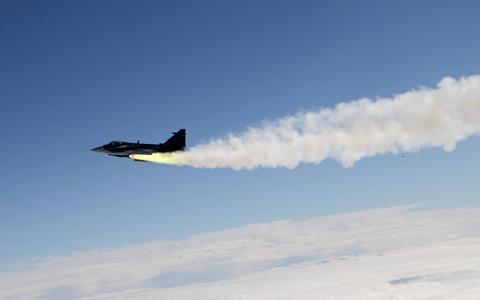 With a maximum range of more than 108nm (200km), the Meteor already provides BVRAAM capability to the Swedish air force's current Gripen C fighters. The service is aiming for its new-generation E-model to enter active use on 1 January 2025, with 60 examples on order.
"The focus of the flight test programme for Gripen E is on continued development and testing of primarily the tactical systems, as well as integration of a variety of weapons," Saab says.
Mikael Olsson, its head of flight test & verification, says the Meteor test "shows that the weapon capability of Gripen is at the absolute forefront".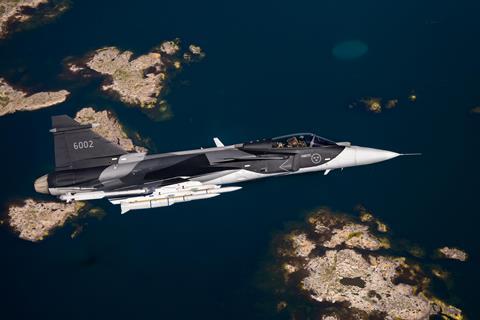 The datalink-equipped, radar-guided Meteor is 3.7m (12ft 1in) long, and weighs 190kg (419lb).
"This trial shows off our joint ability to rapidly integrate weapon capabilities onto the all-new Gripen E," says Jim Price, MBDA vice-president Europe.

Craig Hoyle joined Flight International in 2003, and has edited the now monthly title since 2015. He has reported on the UK, European and international military aviation sector for more than 25 years, and produces our annual World Air Forces directory.
View full Profile