Canada disclosed in June plans to spend nearly C$40 billion ($29.4 billion) over 20 years to enhance defence of its sprawling Arctic region, citing threats including those from "autocratic regimes".
Now, a top Canadian military official has elaborated to FlightGlobal about the plan, which includes modernisation of command-and-control infrastructure and acquisition of air-and-space tracking systems.
The official specifically cites the need to protect against modern and still-evolving weapon systems, including hypersonic missiles.
"We quickly came to realise that you cannot invest [in] NORAD and then let it go for 30 years, and then reinvest after," says NORAD deputy commander and Royal Canadian Air Force (RCAF) Lieutenant General Alain Pelletier. "You need to remain a relevant force for the deterrence, and you need continuous investments, so that you're able to match the capabilities of your competitors."
Canada's C$40 billion plan aims to bolster the defences of its military and of the joint Canada-USA North American Aerospace Defense Command (NORAD).
It will fund acquisition of radars to track air and space threats, and of advanced air-to-air missiles and more air-to-air refuelling aircraft. It will also be used to improve NORAD's radio and satellite-based communications systems. The upgrades will accompany Canada's plans to purchase Lockheed Martin F-35 fighters. Canada has said it needs 88 fighters to replace its ageing Boeing CF-18s.
"Autocratic regimes threaten the rules-based international order," the office of Canadian defence minister Anita Anand had said in June.
The move comes as defence officials across the Western world focus on threats emanating from Eastern Europe and the Western Pacific. Leaders in Canada want to ensure their country's northern reaches, which account for 40% of Canada's landmass and 75% of its coastline, is prepared.
Pelletier, who is also a CF-18 pilot, says Russian aircraft regularly probe the region, which he calls the "western flank of NATO".
He says Ottawa's planned injection of funds, as well as a corresponding package from Washington, are needed to make up for decades of post-Cold War neglect.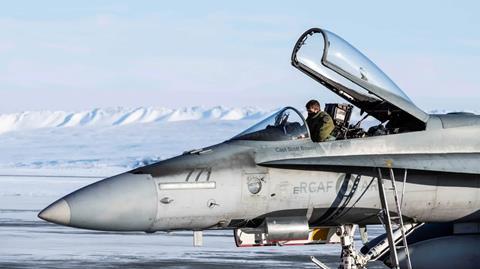 Pelletier says most of the more than 360 million people living under NORAD's protective umbrella are likely more familiar with the command's annual Christmas-holiday Santa-tracking website than its detect-and-defend mission.
Since its creation in 1958, NORAD's missions have evolved from detecting tactical nuclear bombers to tracking intercontinental ballistic missiles (ICBMs) and cruise missiles, Pelletier says.
Although the omnipresent spectre of nuclear-armed ICBMs crossing the North Pole at a moment's notice is not considered as acute a threat as previously, challenges facing NORAD have, in some ways, never been greater. NORAD must now adapt to contend with threats posed by newly-developed hypersonic weapons, Pelletier notes.
Russia and China have made development of the ultra-fast missiles a priority. Capable of travelling at five times the speed of sound, hypersonic missiles offer an opportunity for countries with otherwise less-capable forces to challenge the capabilities and power-projection abilities of the USA and its allies.
The extreme speeds of such platforms, and their smaller size compared to ICBMs, makes defending against them more challenging, which is why Pelletier says NORAD investments are so important.
He notes the USA and Canada both plan to field more "over-the-horizon" radars, which will help increase the allies' "air and space domain awareness", allowing NORAD to better detect launches, identify and track incoming hypersonic weapons and predict impact points.
The result will be "increased decision superiority" for national leaders, Pelletier says. (He also notes, however, that the speed of hypersonic weapons greatly reduces the "decision time" to respond.)
The threat has prompted NORAD to also focus on enhancing its intelligence, with the goal of predicting weapon launches before those weapons leave the ground. "Understanding the pattern of activities that may lead to a decision or deployment of… specific assets" could potentially give leaders days – not minutes – to respond, allowing for "pre-emptive deterrence", Pelletier says.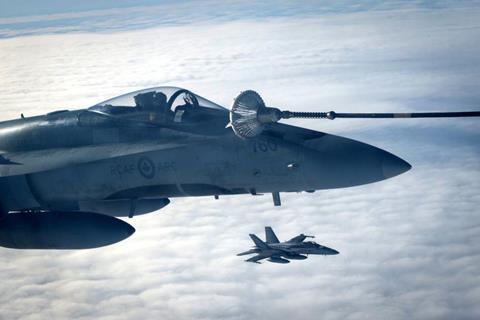 He notes NORAD will not operate in a vacuum, but in collaboration with assets and personnel assigned to NATO and the USA's European Command (EUCOM).
"That domain awareness will start, most likely, in the NATO environment, and the first ability to respond may actually be with NATO or EUCOM," Pelletier says, describing NORAD as one layer of North American security. He says a properly equipped NORAD can better enable the USA and Canada to project power globally, as both powers are currently involved in NATO missions in Eastern Europe.
"To actually influence international security, you need to have a fairly well-defended continent," Pelletier says. "We need to demonstrate not only good defence posture from Canada and the USA, but also the resilience to continue to operate if any competitors would like to actually deny us an ability to project power abroad."